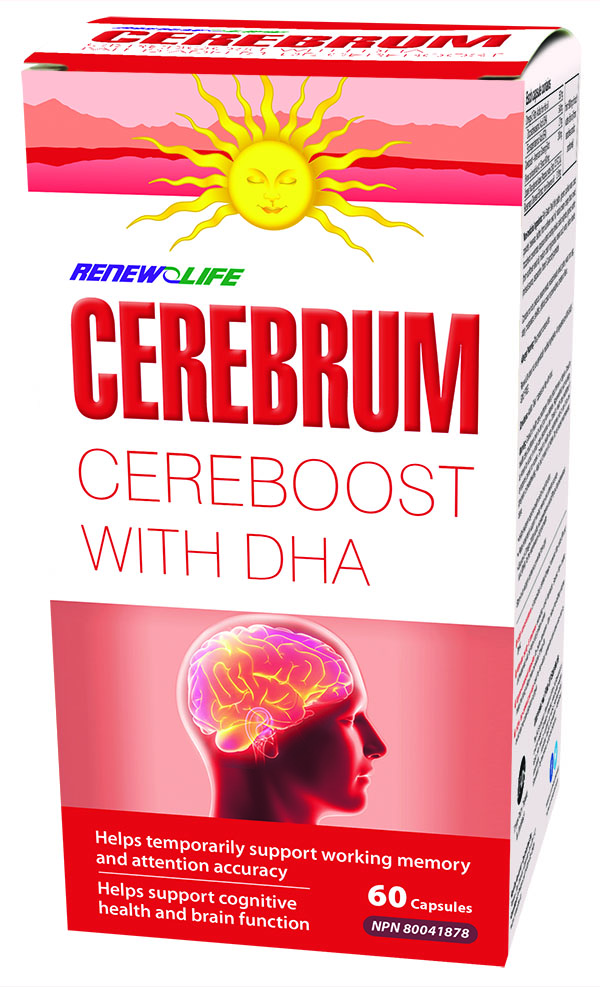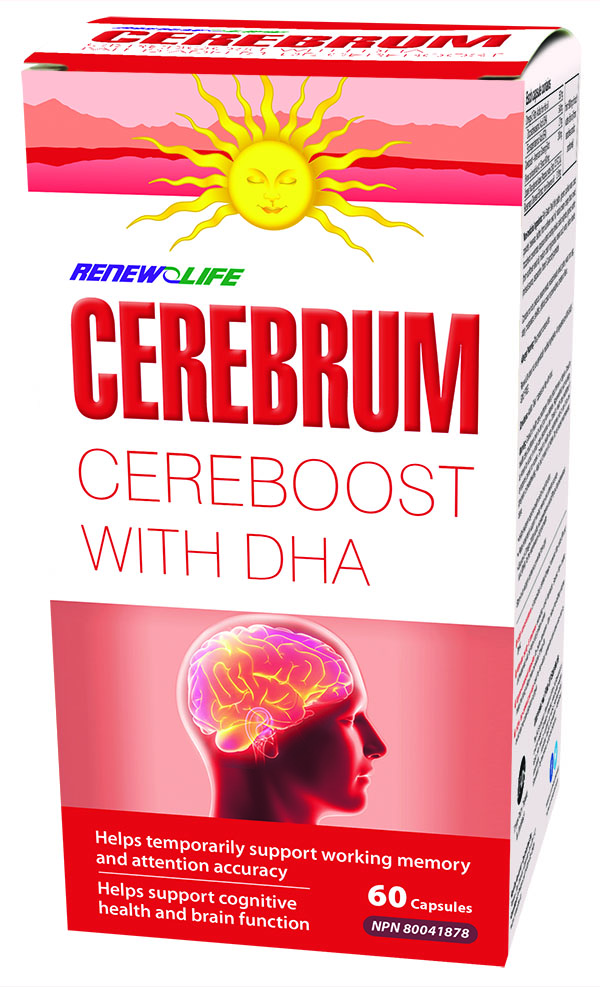 What: Imagine for a moment being able to increase your cognitive ability and the positive impact that would have on your life. With Cerebrum you can! Cerebrum contains Cereboost, a specific and unique extract of American Ginseng that has been clinically proven to increase cognitive performance. Cerebrum also contains the brain boosting essential fatty acid DHA, derived from fish oil.
About: The first of its kind, Cerebrum is a revolutionary product that will work to:
-increase cognitive performance
-improve working memory capacity
-increase attention accuracy
-enhance working memory speed
Bonus: As research shows, Cerebrum with Cereboost will increase your cognitive performance by 10% for a 6 hour period after taking it. You will have not only immediate benefits, but also long term benefits to brain function.
Where: Renew Life Cerebrum with Cereboost retails for approximately $32.99 per 30 capsules, or $52.99 per 60 capsules. For more info visit renewlife.ca