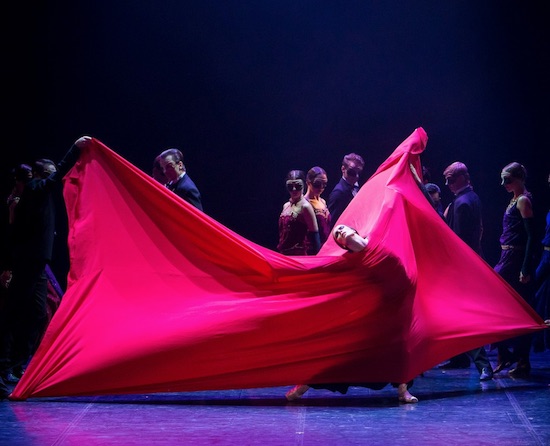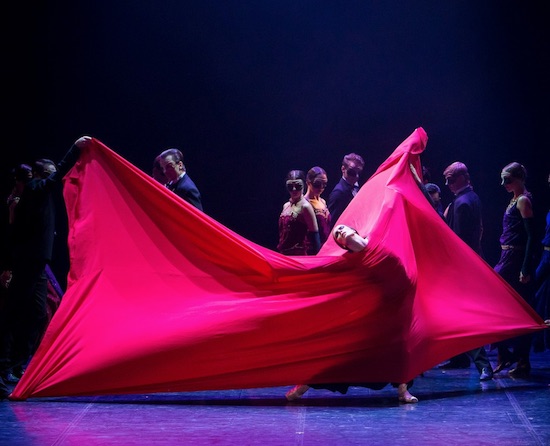 Where: Sony Centre For The Performing Arts, 1 Front Street East
When:  May 11-13, 2017, Four Performances Only!
Cost:  Ticket prices  range from $55-$145 and can be purchased   in person at the Sony Centre Box Office (open Monday-Friday 12pm-5pm), over the phone at 1.855.872.SONY (7669) or  online at  www.sonycentre.ca. Ticket prices do not include service charges or delivery  fees. Discounts  for groups of 8+ please contact 416.916.7878.
Details: Sony Centre for the Performing Arts and Show One Productions are excited to celebrate the 40th anniversary of the internationally renowned Eifman Ballet St. Petersburg with their visually arresting production of Red Giselle at the Sony Centre.
Red Giselle is choreographer Boris Eifman's moving love letter to one of the greatest Russian ballerinas of all time, Olga Spessivtseva. She became famous dancing Giselle, and was also fated to a tragic end due to mental illness. Life during the 1917 revolution became near impossible and Spessivtseva was forced to flea Russia. Her career spanned 20 years where she travelled the world and received rave reviews, but her fears and anxieties always followed.
  
Music for the production is by Pyotr Tchaikovsky, Alfred Sсhnittke and Georges Bizet.
When founding Eifman Ballet St.  Petersburg in 1977, Eifman broke the rules and resisted the  trends to develop his own  personal form of expression that combines classical  and contemporary dance and theatre. Now, celebrating their 40th anniversary, Eifman and the Eifman Ballet continue to push boundaries for ballet lovers in Asia, Europe, the Americas and Australia, while remaining true to the form developed four decades ago.
More Info:  www.sonycentre.ca  @SonyCentreTO  @ShowOneProd