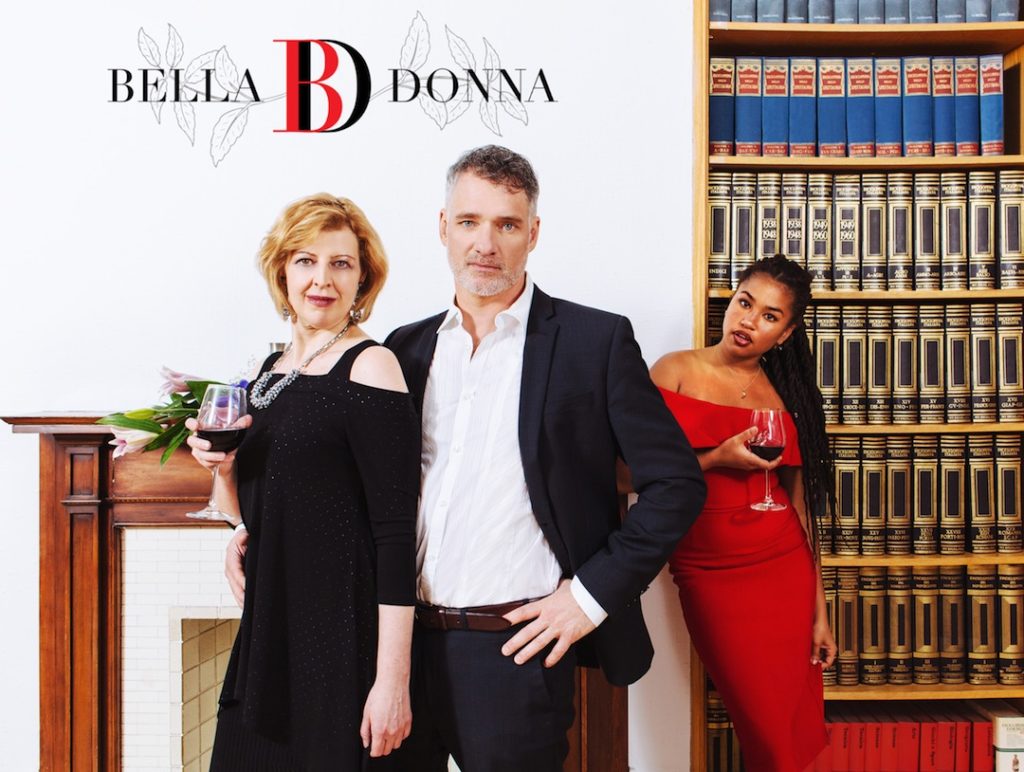 Where: Tarragon's Extraspace, 30 Bridgman Ave
When: May 16-June 1, 2019
Cost: Regular Previews $20, All Other Shows $37. Under 30/Senior/Arts Worker Previews $20, All Other Shows $25. PWYC available Tuesdays & Sunday Matinees.  To purchase tickets visit www.belladonnaTO.com **Wheelchair accessible venue.
Details: Bella Donna flips the script on passion, poison, and dirty politics in this award-winning dark comedy by David Copelin. Ten years after Bella Donna won Best New Play and Patron's Pick at the Toronto Fringe Festival, a female-led collective of intergenerational and multidisciplinary artists come together to re-vision the story of scandalized historical figure Lucrezia Borgia for audiences in 2019.
Recent recipient of the Gina Wilkinson Prize for Emerging Female Director Anita La Selva envisions the production with Dora Award nominated Costume and Set Designer Jan Venus, joined by Lighting Director Waleed Ansari and celebrated Fight Choreographer Daniel Levinson, founder of Canada's oldest stage combat school Rapier Wit.
Sex, secrets, and power plays abound with Françoise Balthazar as Lucrezia Borgia, who faces excommunication alongside her egoistic husband and partner-in-crime Duke Alfonso D'Este of Ferrara, played by Paul Hopkins. Their ward, Angela Di Ghilini, Chelsea Russell has her sights on the Borgia throne, but her attention is diverted when Giovanni, played by Dewey Stewart, enters the picture. Giovanni may have evidence of a guilty secret even more devastating to Lucrezia than excommunication, and she gets her confidante Sister Bibiana, Martha Chaves caught in the crossfire trying to protect it.
Bella Donna Artists Collective rewrites the rules on female empowerment, centering on sex-positive feminism with this irreverent and provocative take on the "modern-day" Borgias at Tarragon Theatre's Extraspace.
More Info: www.belladonnaTO.com