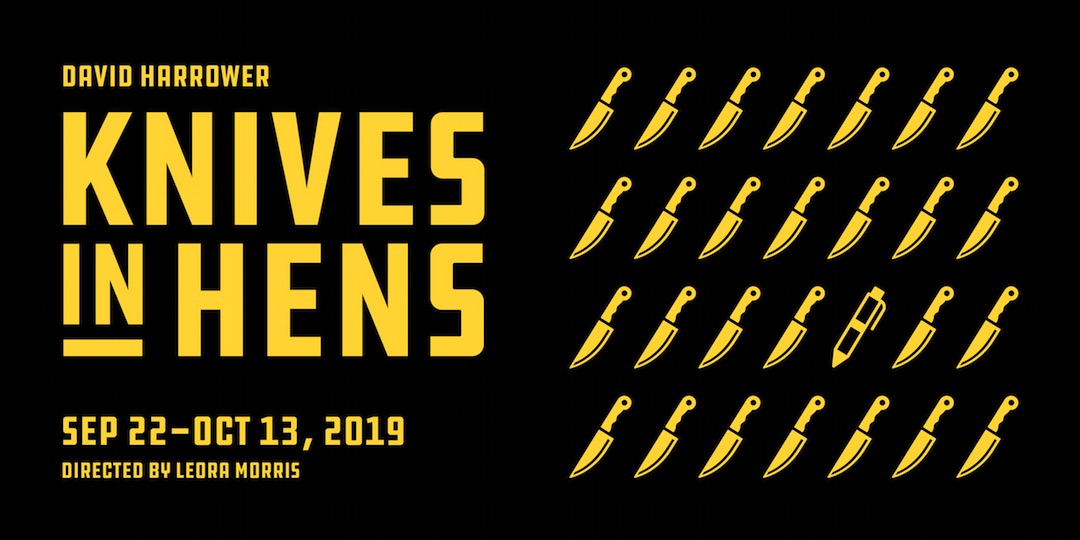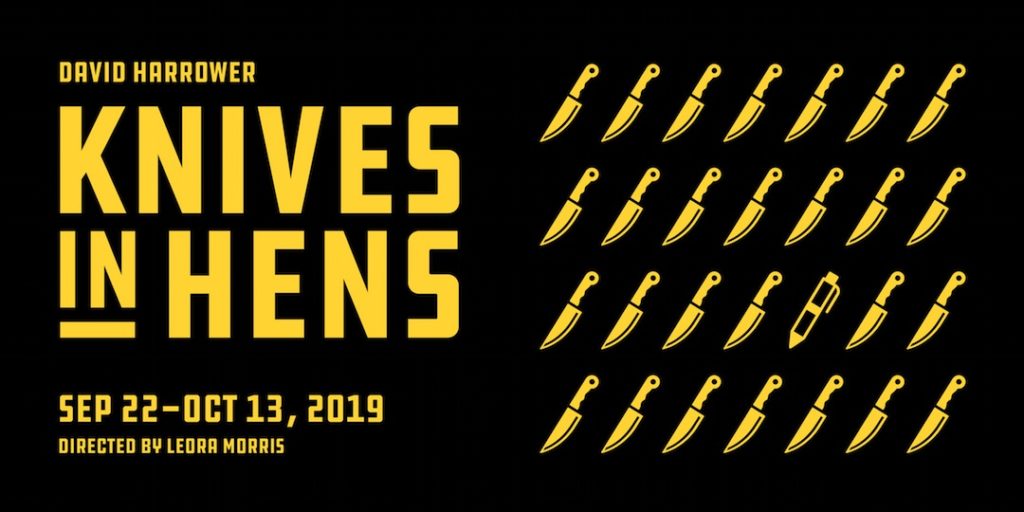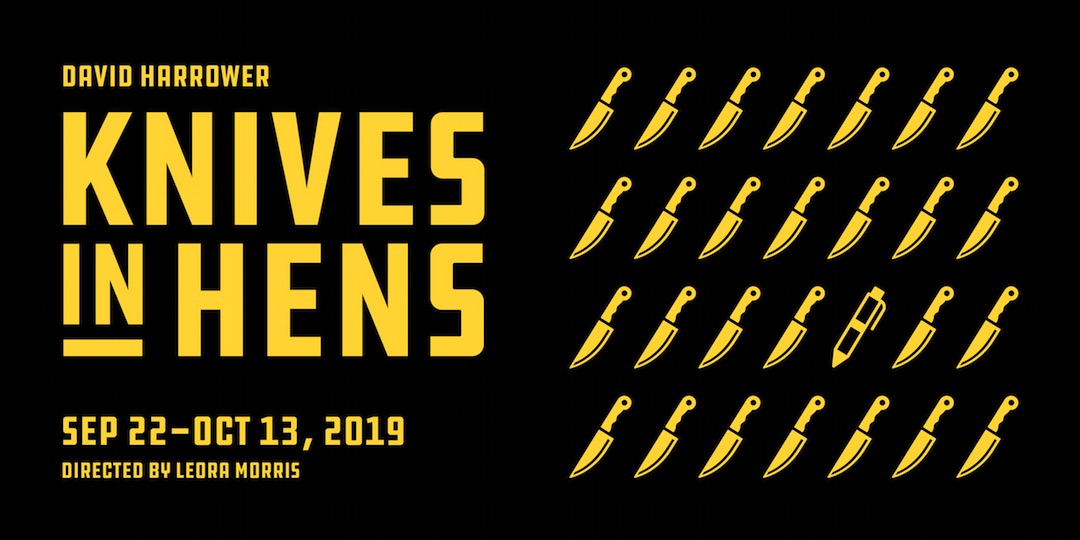 Where: Coal Mine Theatre, 1454 Danforth Avenue
When: September 22 – October 13, 2019, Opening night September 25
Cost: Regular ticket price $47.50 – $55.50 (plus HST), previews $25 (plus HST). Rush and Arts Worker prices also available. To purchase tickets, please visit ​coalminetheatre.com/tickets
Details: Coal Mine Theatre kicks off its powerhouse Season Six with a tremendous modern Scottish classic. A slight departure from its regular programming, the world-renowned Knives in Hens by David Harrower takes the audience on a sensual journey into the world of a young woman grappling to find her freedom and power through language. Directed by Dora-Nominated Leora Morris, the show features a phenomenal cast of Coal Mine Theatre's Co-Chief Engineer Diana Bentley and, both making their Coal Mine debuts, multi-award-winning Canadian actors Jim Mezon and Jonathon Young.
The production is a complex fable of awakening consciousness, set in a rural community in a pre-industrial era. We meet a character simply known as Young Woman, bound to a village ploughman called Pony William. Like everyone else in this God-fearing village she has learned to both hate and fear the local miller. But upon meeting, she finds him a source of empowerment and emotional release – and thus is enabled to escape her husband and her long-repressed identity and truth.
Knives in Hens premiered at Edinburgh's Traverse Theatre in June 1995 and is widely acknowledged as a modern Scottish classic. It has played in over 30 countries and won the Theater Heute Best Foreign Play, Critics Award, in 1998.
David Harrower (Playwright) is one of Scotland's most well-known, modern playwrights. Select writing credits include Kill the Old, Torture their Young (1998), Presence (2001), Dark Earth (2003), and Blackbird (2005). Knives in Hens (1995) was Harrower's first play and an instant classic, becoming one of the most performed Scottish plays of all time.

More Info: www.coalminetheatre.com/ @coalminetheatre @coalminetheatre