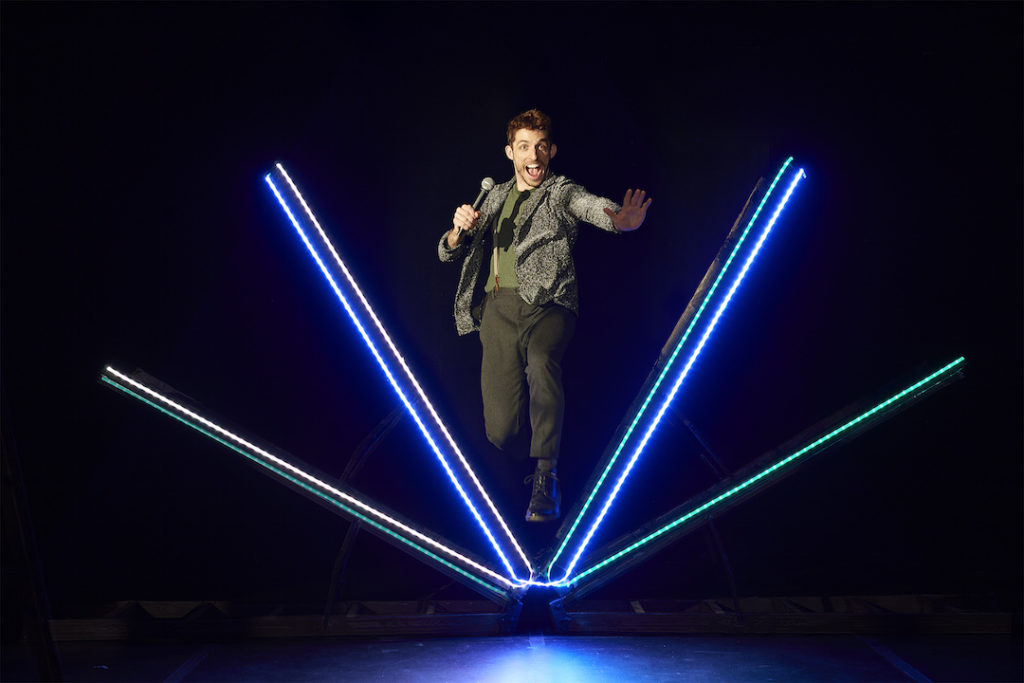 Where: Theatre Passe Muraille Mainspace, 16 Ryerson Avenue
When: November 14 – 30, 2019
Cost: Regular ticket price $30 – $35. Rush and Arts Worker prices also available for $22 – $25. To purchase tickets visit ​theatregargantua.ca
Details: Responding to an era of rampant climate change denial, fake news, and increasingly fragile defences of truth, The Wager is written by Michael Spence, directed by Jacquie P.A. Thomas and features an exceptional cast of Olivia Croft, François Macdonald, Teiya Kasahara, and Michael Spence.
The production is a timely piece that takes its inspiration from a true story, where a 19th century scientist accepted a bet to prove that the planet earth is round rather than flat, only to have his proof rejected by the hostile flat-earthers. From here, connections are easily drawn between this episode and our current moment of climate denial, anti-vaxxing campaigns, and "alternative facts". Presented in a moment where the future of our earth is particularly uncertain, the "wager" of the title doubles as a provocation, asking to what extent we are willing to gamble on our own future.
The much-anticipated World Premiere of The Wager marks the culmination of this latest cycle of creation. The Theatre Gargantua style weds physical theatre, innovative use of technology and live vocal scores into dynamic, multidisciplinary, and wholly unique works of art.  The Wager is a particularly musical event, with the cast doubling as a live, on-stage band.
More Info: theatregargantua.ca  @theatregargantua  @Tgargantua
François Macdonald Photo by Michael Cooper