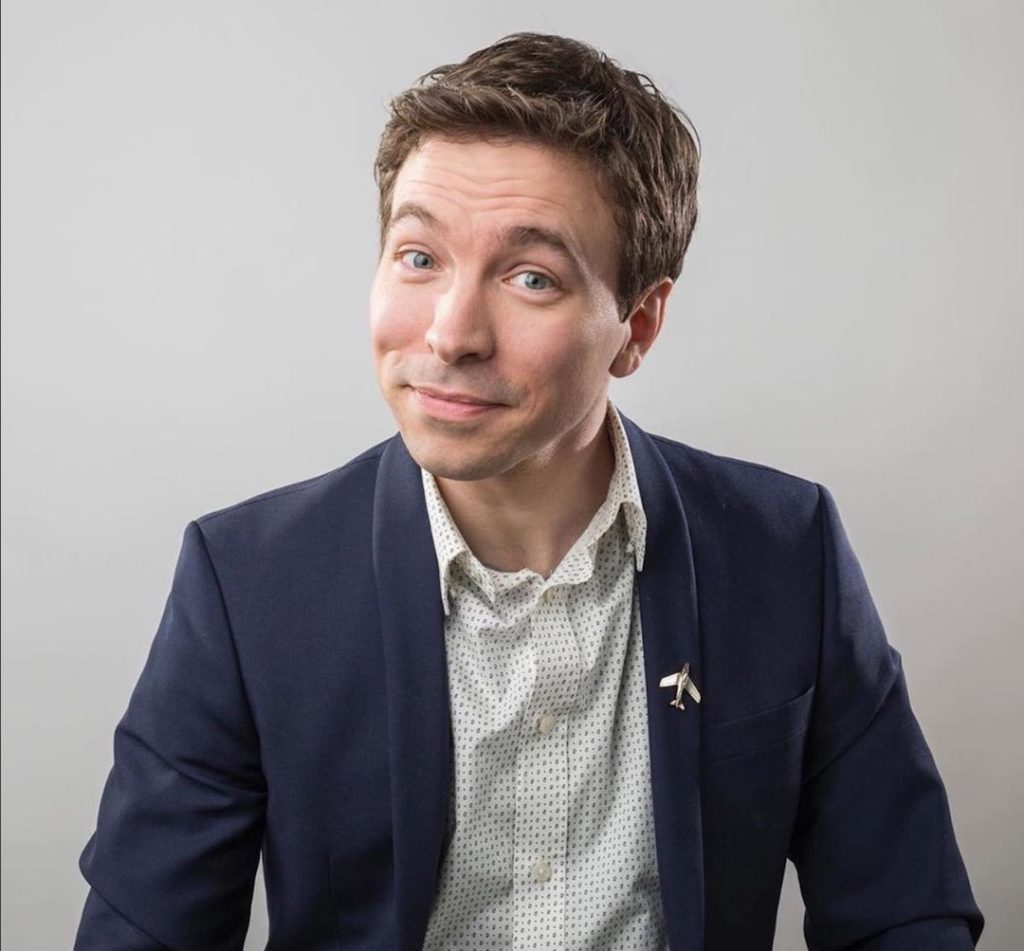 Where: Across Canada Tour
When: November 18 – December 13, 2019
Cost: Ticket are available at www.debaterslive.com
Details: Award winning stand up comedian  Graham Chittenden  joins The Debaters LIVE On Tour across Canada. Fresh off the success of his latest comedy album, Defeated, Chittenden will tickle every funny bone from British Columbia to Ontario.
The Debaters LIVE On Tour sees comics go toe to toe in a battle of laughs and logic, leaving it up to the live audience to pick a winner of that night's debate. The show features host Steve Patterson pitting comedians against each other with two hilarious debates, as well as a stand up set from each of the comics. Made popular by the multiple award-winning nationally broadcast CBC radio program The Debaters, Chittenden will go head-to-head with the hilarious DeAnne Smith.
Originally from Brantford, Ontario Graham Chittenden is an award winning writer and comedian. He is a long time regular at Just For Laughs and is a fan favourite on The Debaters. His latest comedy special Reluctant Adult streams exclusively on CraveTV. He has written for CBC's Mr D, and is part of the writing team on CBC's Still Standing, who have won the Canadian Screen Award for Best Writing in a Factual Program or Series for the last three years.
The Debaters LIVE On Tour with Graham Chittenden:
-November 18 @ 7:30pm – The Port Theatre, Nanaimo, BC
-November 19 @ 7:30pm – Royal Theatre, Victoria, BC
-November 22 @ 7:30pm – Abbotsford Arts Centre, Abbotsford, BC
-November 23 @ 7:30pm – Vernon & District Performing Arts Centre, Vernon, BC
-November 25 @ 7:30pm – Winspear Centre, Edmonton, AB
-November 27 @ 7:30pm – Centre in the Square, Kitchener, ON
-November 29 @ 7:30pm – Centennial Hall, London, ON
-November 30 @ 7:30pm – FirstOntario Concert Hall, Hamilton, ON
-December 1 @ 7:30pm – Grand Theatre, Kingston, ON
-December 7 @ 4pm & 7:30pm – National Arts Centre, Ottawa, ON
-December 13 @ 8pm – Living Arts Centre – Hammerson Hall, Mississauga, ON
More Info: www.grahamchit.com  @grahamchit   @grahamchit