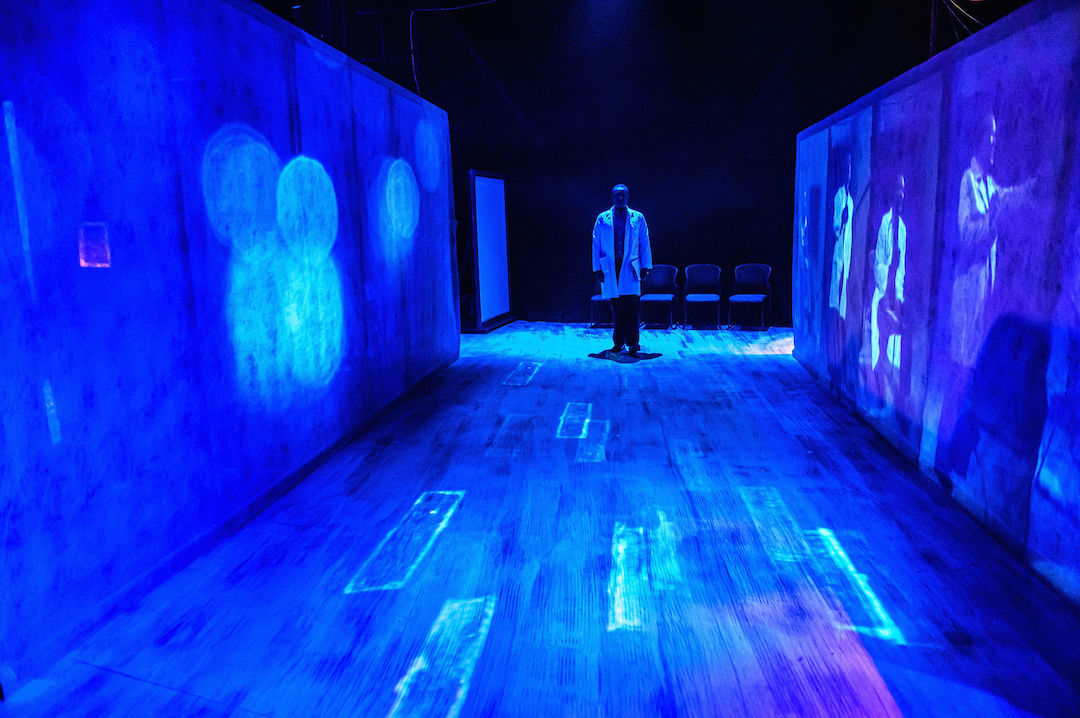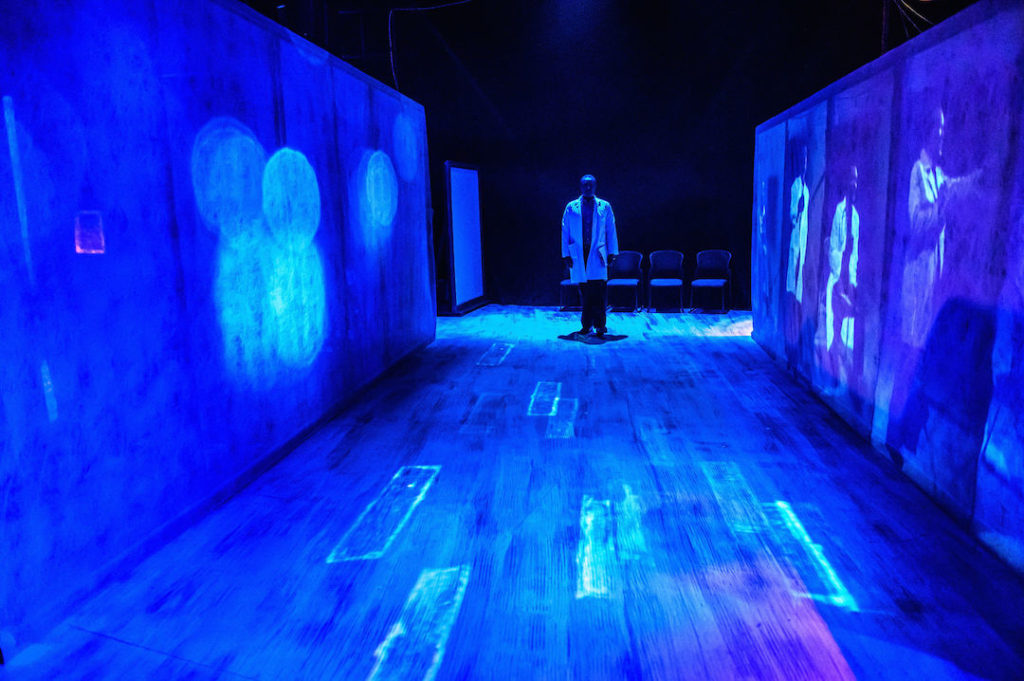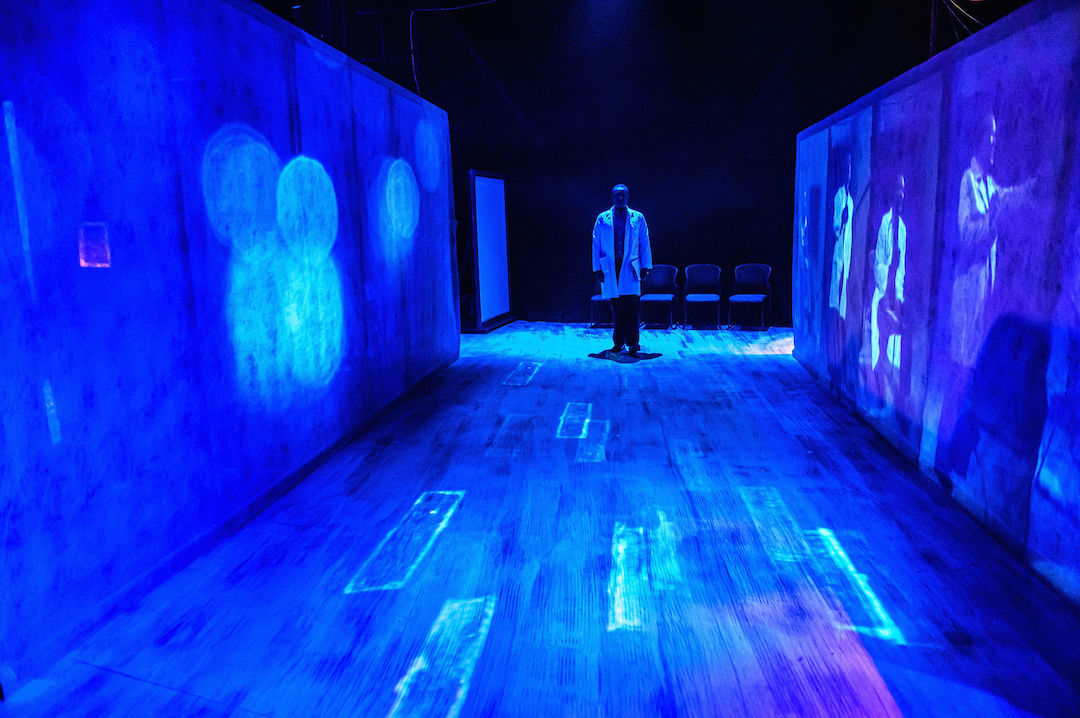 Where: The Theatre Centre, 1115 Queen St. West
When: November 19 – December 1, 2019
Cost: Tickets range from $17 – $30 and can be purchased at http://theatrecentre.org or by phone at 416.538.0988
Details: How do we trust what we see or feel? How do we know which voices are truly our own? Based on the psychiatric writing of famed political theorist Frantz Fanon and combining narratives, sensory exploration, and scientific and historical analysis, Here are the Fragments. reflects on the relationships between identity, history, racism and mental health.
Co-produced by The Theatre Centre and The Ect Collective, Fragments. is an immersive work of theatre written by Suvendrini Lena, Theatre Centre Residency artist and CAMH Neurologist. Features a number of talented actors and performers, including Allan Louis as Chauvet, Kwaku Adu-Poku as Eduard, Peter Bailey as Fanon, and Kyra Harper as Ether.
The production consists of live performances within an interactive installation. The plot, told in fragments, follows a psychiatrist early in his training as he develops psychosis and ultimately, treatment resistant schizophrenia. Eduard, his son, struggles to connect with his father, while the young man must also make difficult treatment decisions.
The Theatre Centre's Franco Boni Theatre and Gallery will be transformed into an immersive interactive installation. The design will offer many spaces for exploration, investigation, and discovery, bringing audiences into the perceptual experience of Schizophrenia. The scenes unfold around you, incorporating a fabric of sound, video, and live actors. Amidst the seeming chaos there will also be areas of retreat; whispering voices, Fanon's own books, archival materials, interviews with psychiatrists, neuroscientists, and people living with schizophrenia all merge to provoke analysis and reflection on the intersection of racism and mental health.
People living with schizophrenia 'hear voices' and fear loss of control over their own thoughts and bodies; Fragements.. invites audiences to reflect on whether anyone can actually separate internal and external voices. The concept is mirrored in the structure of the piece — which is intentionally poetic and free — with attendees encouraged to craft their own unique experience.
In addition to performances, The Theatre Centre will host a number of panels and events. Highlights include a post-show talkback with Ngozi Paul (Development Producer, Artist/Activist) and Psychiatrist Collaborator Araba Chintoh on November 22. Also of note is Our Patients and Our Selves: Experiences of Racism Among Health Care Workers with facilitator  Dr. Fatimah Jackson-Best of Black Health Alliance  on November 23rd and Fanon Today: A Creative Symposium on November 24th, a panel, reading, and creative discussion featuring David Austin, Frank Francis, Doris Rajan and George Elliot Clarke.
More Info: www.theatrecentre.org @TheatreCentre @thetheatrecentre