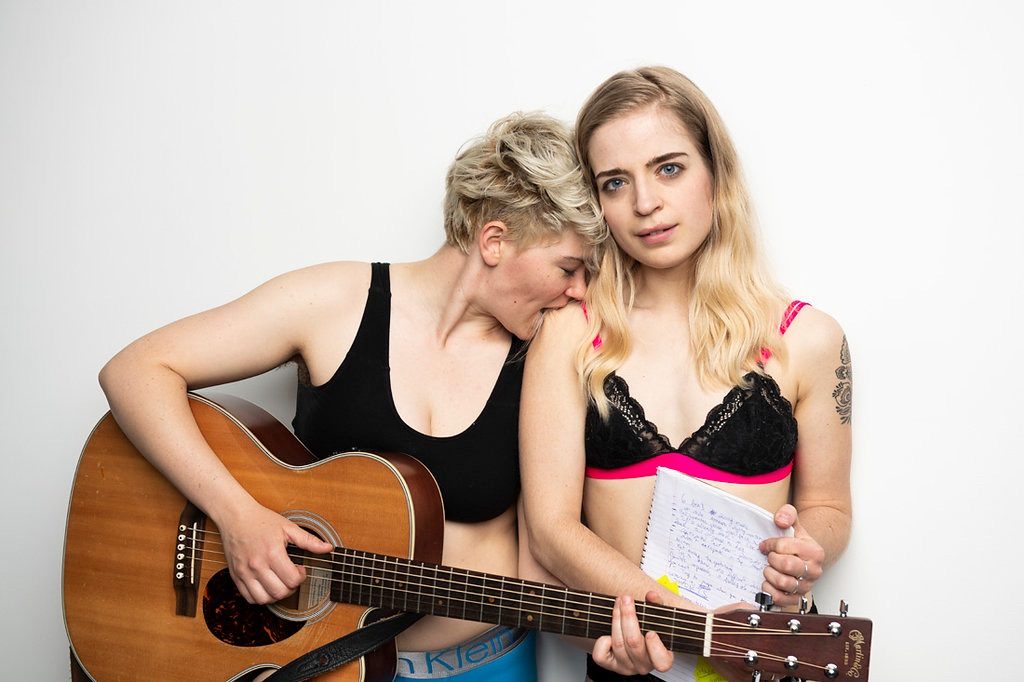 Where: Theatre Passe Muraille (The Backspace), 16 Ryerson Ave
When: November 26 to December 1, 2019
Cost: Tickets range from $17-$33 and can be purchased at www.passemuraille.ca
Details: Poly Queer Love Ballad, a breakout hit from the 2018 Vancouver Fringe Festival, is a bold and intimate musical experience merging slam poetry with catchy pop-folk tunes while challenging conceptions about polyamory and queerness. The piece was co-created and stars Anais West and Sara Vickruck, two luminaries of the Vancouver performing arts scene, and helmed by acclaimed director Julie McIsaac.
Nina, a polyamorous bisexual poet, meets Gabbie, a monogamous lesbian songwriter, at an open mic night. With two microphones, a loop pedal, and an array of instruments, they struggle to reconcile their fierce mutual attraction with their opposing perspectives on love. The piece ultimately offers a new representation of intimacy that isn't confined by genre, medium, or societal obligations.
Poly Queer Love Ballad premiered at the 2018 Vancouver Fringe Festival, where it won the George Straight Critics' Choice Award, and earned two Jessie Award Nominations (for Outstanding Original Script and Outstanding Production – Musical – Small Theatre).
Approximate running time: 65 minutes
More Info: www.passemuraille.ca @beyondwallsTPM  @beyondwallsTPM #polyqueerloveballad