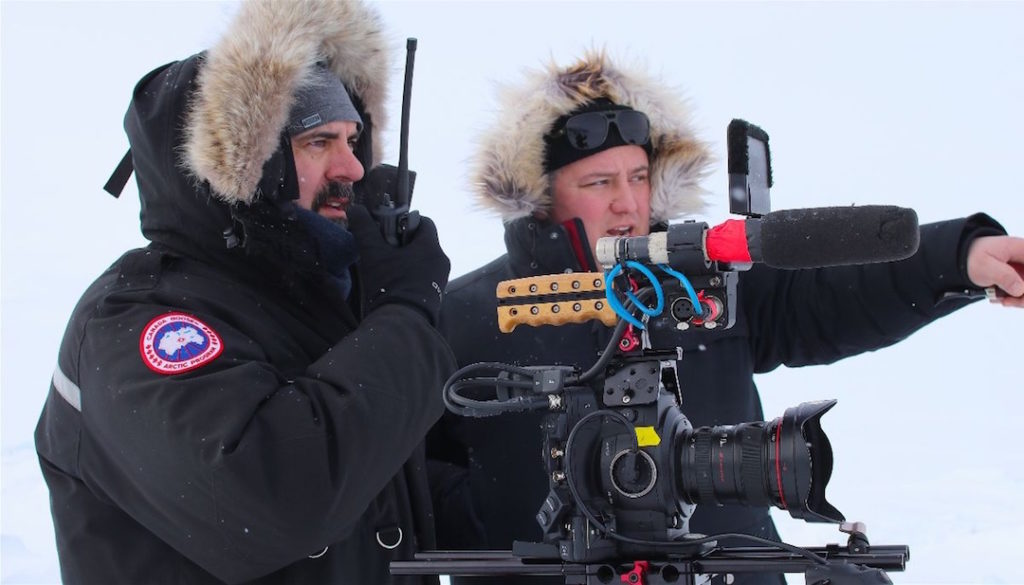 Where: CBC Gem streaming service. Will also be available internationally on the CBC Docs YouTube channel.
When: March 19, 2021
Cost: Free
Details: Stories From the Land, a podcast dedicated to Indigenous storytelling, has been adapted into a documentary series by Wanderer Entertainment Inc. for CBC Short Docs. The four part series, narrated and hosted by Anishinaabe comedian Ryan McMahon, will premiere on the free CBC Gem streaming service.
Stories From The Land is a four part series of short documentaries that picks up where the podcast stream ends, and reaches across various communities to paint a picture of Indigenous identity. Each themed episode is a collection of documentary stories, interviews and landscapes woven together by an inspired visual tapestry featuring music by Mohawk musician DJ Shub.
Stories From The Land features four 22 minute episodes: Wiigwaasabak – The Tree of Life, filmed near Fort William First Nation; Kay-Nah-Chi-Wah-Nung, filmed near Manitou Rapids First Nation & Rainy River First Nations; Corn Soup, filmed in Fort Erie, Ontario; and The Last Fisherman, filmed in Fort Frances, Ontario on Rainy Lake.
The original Stories From the Land podcast series began in 2016 and is a collection of Indigenous stories over three seasons that features over 20 stories and storytellers.
Ryan McMahon, is an Anishinaabe creative that jokes, talks, yells and writes for a living. A critically acclaimed comedian, writer and producer from Couchiching First Nation in Treaty 3 Territory, McMahon is also renowned for his podcast work. McMahon's 'Thunder Bay' podcast, in partnership with Canadaland, was named in 'Best of 2018' lists by The Globe and Mail, CBC Podcasts, Apple Podcasts, Spotify, New York Magazine, Vulture and The Atlantic.
More Info: Stories From The Land on CBC Gem   Stories From The Land Podcast  @RMComedy  @rmcomedy