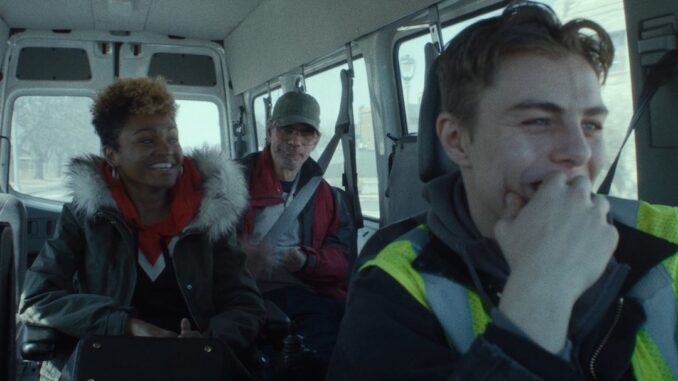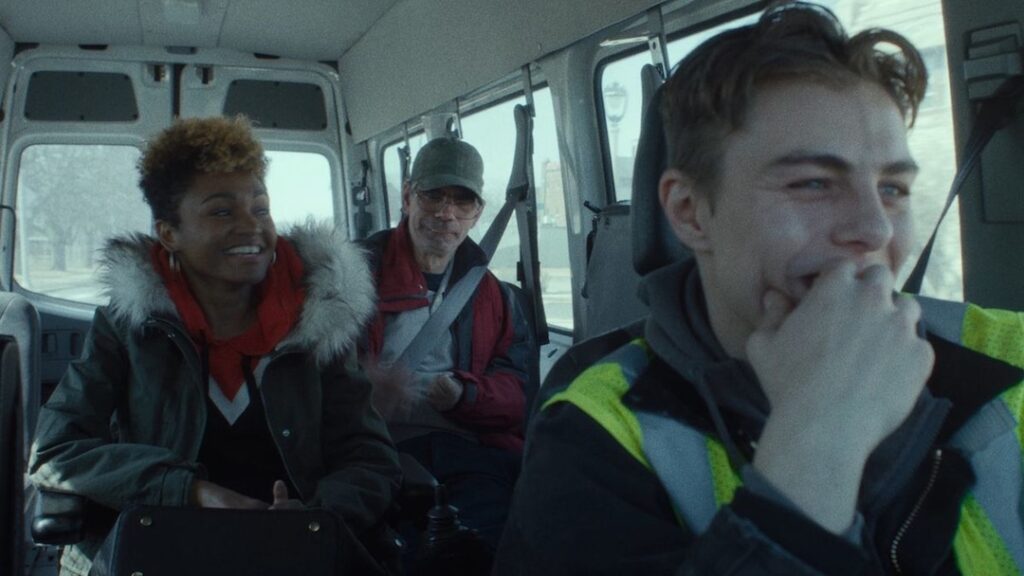 Where: Online screenings via Eventive, Live events via Zoom
When: May 18-30, 2020
Cost: All screenings are Pay-What-You-Can. ($10 Suggested Donation).
Details: ReelAbilities Film Festival showcases Canadian and International shorts, features, and documentaries about Deaf and disability cultures and by filmmakers and actors with disabilities and/or who are Deaf. ReelEducation Matinees will take place May 18-21, 2021, followed by the ReelAbilities Film Festival and Comedy Night May 26-30.
This year's Festival will include online presentations of 15 films including the Opening Night screening of Give Me Liberty, directed by Kyrill Mikhanovsky, on May 26. Give Me Liberty is a dramatic comedy about a perpetually late medical transport driver steering a bus that's effectively a microcosm of American society. The Closing Night screening of ReelAbilities on May 30 is the Youth Shorts Program featuring six short films from around the world, including three Canadian films: #HospitalChic by Ophira Calof, Fluid by Mari "Dev" Ramsawakh, and Endomic by Camille Hollet-French and Ipek Ensari.
The feature programming offers strong points of view and unique perspectives from around the world with films including: the acclaimed documentary feature The Reason I Jump; the Venezuelan narrative feature The Special, which follows Chuo navigating the challenges of early adulthood with Down Syndrome as he seeks to build a life of independence; the documentary feature from Mexico Maricarmen, which follows blind cello player, music teacher, writer, and marathon runner Maricarmen Graue; and the Canadian doc feature The World is Bright, directed by Ying Wang, following the epic 10-year journey of a Chinese couple searching for the truth behind their son's death in Canada.
Also include workshops, filmmaker Q&As, and post-screening panels and events where audiences are invited to hear more from Festival filmmakers, creators, and artists.
The ReelAbilities Comedy Night returns May 27 with a wide range of comedic mediums from Toronto and Ottawa. ReelAbilities Comedy Night will feature a mixture of live and filmed content from hilarious comedians including Desiree Walsh, Avan Porte, 2 CPOs – Tim Rose and Sivert Das, Velvet Wells, Krystal Nausbaum, Rosani Christy, Michael McNeely, Dan Barra-Berger, and Therese Estacion. ReelAbilities Comedy Night will be followed by an online community after party.
ReelEducation will feature online matinees and workshops for grades K-12 with ten short films May 18-21, including two French films. From sledge hockey to musical theatre, ReelEducation offers exciting at-home workshops for all ages.
Note** All films will screen with open captioning and audio description. Select films will screen with audio description as an option
.  All workshops, panels, and post-film discussions will feature live captioning and ASL.
More Info: www.reelabilities.org/toronto facebook.com/reelabilitiesTO  @ReelAbilitiesTO  @reelabilitiesto