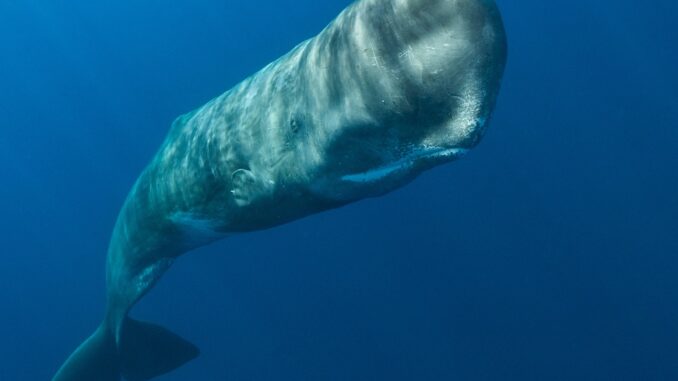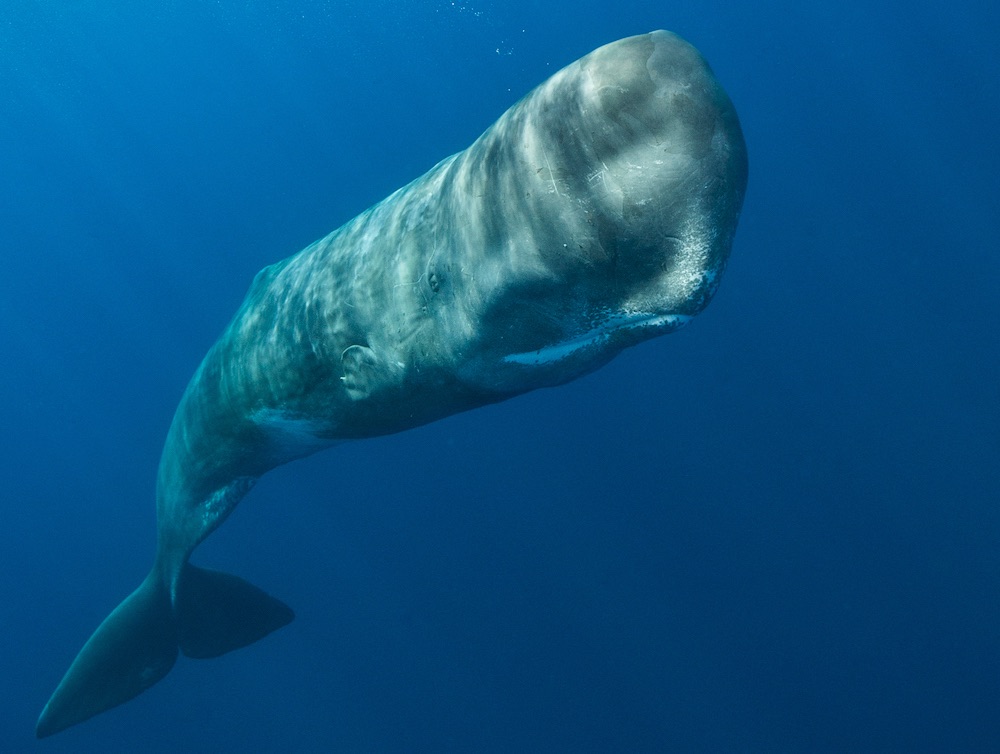 Where: Royal Ontario Museum, 100 Queen's Park, Toronto
When: June 26, 2021- March 20, 2022
Cost: Check ROM website for updates at www.rom.on.ca
Details: This summer, the Royal Ontario Museum (ROM) welcomes families back through the doors with Great Whales: Up Close and Personal, an enthralling, in-depth look at the critically endangered North Atlantic right whale, the sperm whale, and the largest animal ever to have existed on Earth, the blue whale. In this new visually striking ROM-original exhibition, audiences are immersed in the unique world of these majestic giants that swim off Canada's east coast. Great Whales, supported by lead exhibition patrons Nita and Don Reed & Family and supporting sponsor Newfoundland and Labrador Tourism, opens to the public on Saturday, June 26, 2021.
As any avid whale-watcher knows, getting close to these enigmatic creatures is a rare and profound experience. Through large-scale immersive video projections, a rumbling sound chamber, a gigantic life-size walk-through of a whale jaw, and photo interactives, visitors will discover the extraordinary stories behind the lives of these species. The exhibition offers insights into the evolution of whales, highlighting their behaviour, ecological roles, threats, and the complex relationship between humans and great whales.
In Great Whales, visitors encounter a sperm whale, who died after beaching himself on a sandbar in new Kildare Capes in western Prince Edward Island on the night of Tuesday, December 12, in 2001. Thin and weakening due to illness, he appeared to have come ashore to rest and resisted repeated attempts by people to push him back to sea. ROM staff recovered the specimen with the goal to learn more about the life of this whale and why these mysterious giants of the sea beach themselves. This specimen, Physeter macrocephalusi, is a young, 50-tonne adult male, 13 meters long (45 feet).
Also featured in the exhibition is the return of ROM's blue whale, one of nine that were trapped by ice and perished in the Gulf of St. Lawrence in 2014 after coming to the area to feed. Her body drifted and eventually came ashore in Trout River, Newfoundland, where ROM scientists recovered the remains for scientific research and for presentation in a major exhibition in 2017. "Blue," as she is affectionately known at the ROM, was a middle-aged female 24 meters long (80 feet) Balaenoptera musculus. At 90 tonnes (200,000 lbs) she was one of the true giants of the sea, bigger than the biggest dinosaur.
The third of the great whales, is a North Atlantic right whale, which had survived at least three entanglements with fishing gear during his life before a ship strike in the Gulf of St. Lawrence killed him in 2017. A ROM team of scientists retrieved his remains from Prince Edward Island. This fully grown, 37-year-old male, Eubalaena glacialis, who is over 15 meters long (50 feet), fathered at least two offspring: a male and a female. Right whales were once common in the Bay of Fundy from spring to fall, where they came to feed on an abundance of copepods, but climate change has forced their food source, and thus the whales, to move into the cooler—but much busier—waters of the Gulf of St. Lawrence. Sadly, this whale's daughter was caught in a fishing gear entanglement and died in 2018. The fates of father and daughter right whales illustrate the extreme threat human activity still has on the species.
The future of these species is in our hands. In the last 200 years, human activity connected to rapid modern industrialization, commercial whaling, and increased pollution have decimated whale populations to a mere fraction of what they once were. This exhibition explores that history, and the complex relationships humans have with whales, from fascination and fear to cultural mythologies, as well as Indigenous perspectives on sustainability and honouring the lives of whales.
Audiences can learn more about whales right now with digital ROM content, including The Right Kind of Whale from ROM Magazine and Baleen and Blue Whales on ROM at Home. After the exhibition opens, audiences can share their Great Whales experience through social media with unique photo opportunities, such as standing inside a blue whale's jaw or next to a real plastinated whale heart.
More Info: www.rom.on.ca   @romtoronto   @ROMtoronto