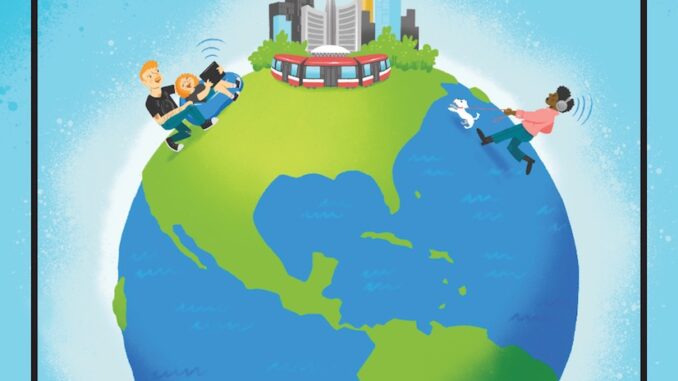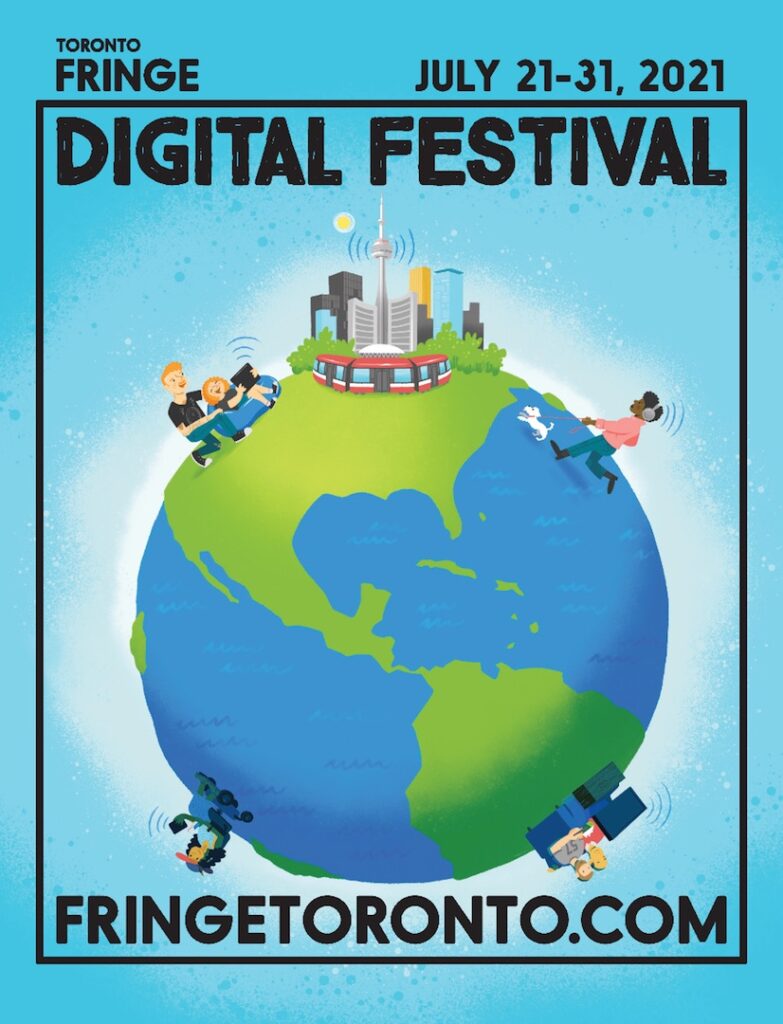 Where: Online
When: July 21-31, 2021
Cost: For tickets visit fringetoronto.com/
Fringe On-Demand and KidsFest On-Demand: Purchase a $5 Membership to access programming then PWYC for each show. Suggested price of $13 per show.
Digital KidsFest Club activities: Free
Fringe Primetime: $13
Postscript Live(stream): Free
Details: Taking place completely online, Toronto Fringe 2021 will present over 65 shows in four virtual series including the Fringe On-Demand series, KidsFest On-Demand series, Fringe Primetime series and Postscript Live(stream) events.
Fringe On-Demand is a series of 56 pre-recorded audio, video, and visual shows by artists from around the world that audiences can watch at any time from anywhere over the course of the festival. Includes festival favourites such as comedies, musicals, dance, drama, and more with themes including immigration, Queerness, mental health and feminism.
KidsFest On-Demand is a series of pre-recorded shows with content that has been carefully created for children and their grown-ups! Each show is accompanied by free activities for various ages in the Digital KidsFest Club.
Fringe Primetime shows are live, appointment viewing, digital theatre experiences including pre- and post-show lobby chats and social time. Fringe Primetime will feature three play contest winners.
As audiences cannot gather in person for post-show hangouts this summer, Toronto Fringe has created the Postscript Live(stream) virtual patio for free live-streamed fun and community building. All are invited to drop in to the virtual Fringe patio each night from 9-11pm ET, hosted in the video-calling space gather.town. Includes Opening and Closing Night parties, Fringe Artist Cabaret, Comedy Night at Unknown Comedy Club and more!
Toronto Fringe will also host a Digital Patio in  gather.town every evening of the Festival for attendees to mingle, meet Fringe artists, play games and win prizes. Audiences are invited to build an avatar, and use arrow keys to wander around and explore a digital recreation of the Ppstscript patio filled with different games and interactive experiences for you to enjoy.
More Info: www.FringeToronto.com  @toronto_fringe  @Toronto_Fringe