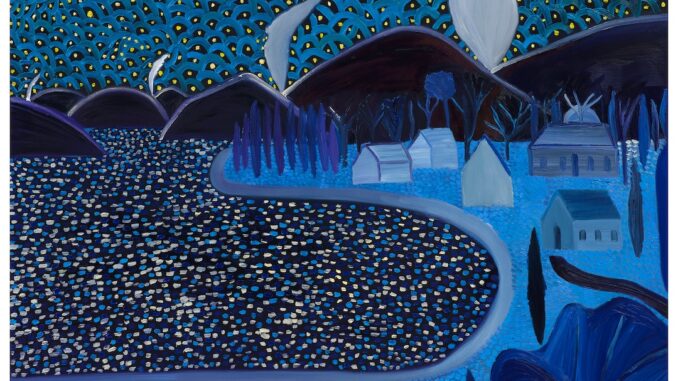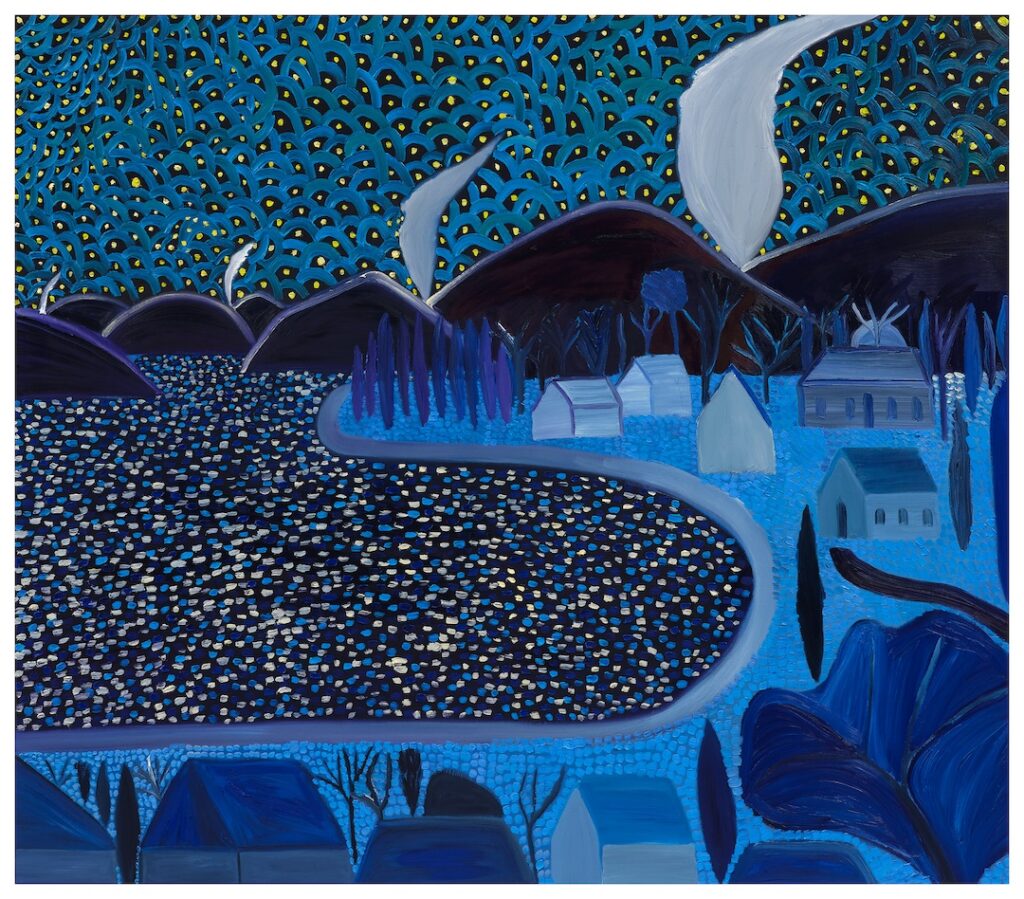 Where: Art Gallery of Ontario, 317 Dundas Street West
When: August 13, 2021 – April 18, 2022
Cost: Matthew Wong: Blue View is free for AGO Members, holders of the $35 Annual Pass, and visitors aged 25 and under, and is included in General Admission. Admission to the AGO requires advance booking of a timed-entry ticket. To book your ticket visit ago.ca
Details: Heralded by the New York Times as "one of the most talented painters of his generation," Toronto-born Chinese Canadian artist Matthew Wong (1984–2019) lit up the art world during the final two years of his brilliant but short-lived career. In his extraordinarily expressive style, Wong captivated audiences all over the world with his imaginary landscapes and interiors in cerulean, cobalt, navy, indigo, ultramarine, and azure. Marking the first-ever museum show of his work, Matthew Wong: Blue View will open to AGO Members on August 13 and to Annual Passholders and members of the public on August 17.
About the Exhibition
A wide range of influences can be seen in the works of Wong's Blue series (2017-2019), from Chinese calligraphy and scroll painting to pointillism and fauvism. Organized by the AGO, Wong's Blue View features 31 paintings and nine works on paper from that final series.
A dream-like possibility infuses Wong's works. Evening and nightfall were Wong's favourite times to contemplate and paint, and in his shadowy interiors, doors and windows serve as portals to other realms. Profound and poetic solitude radiates from his self-portrait Meanwhile… (2018). In it, the solitary figure reflected in the vase looks out at the moon, while the venetian blinds cast long shadows across a white table and an orange flower. Elsewhere, bursts of orange inject energy into his works, lighting up the skies in both Unknown Pleasures (2019) on loan from MoMA, and in his homage to van Gogh, Starry Night (2019).
Roads and winding paths cut through many of Wong's landscapes, and close looking often reveals traces of human presence. In Path to the Sea (2019), a lone figure in the bottom left corner of the painting peers down a winding pathway that leads into a dark and mysterious wood, where blue tones give way to black.
The exhibition will be accompanied by a fully illustrated hardcover catalogue, edited by Julian Cox, featuring essays by Nancy Spector and Winnie Wong, co-published by the AGO and  DelMonico Books/D.A.P. The catalogue will available at shopAGO in mid-August.
Later this fall, the AGO welcomes artists Soumya Netrabile and Peter Shear for a free Zoom conversation on the art and career of their friend Matthew Wong. More details to be announced in the coming weeks.
Wong's works are held in international collections such as the Museum of Modern Art, New York; the Guggenheim Museum, New York; Dallas Museum of Art, Texas; Esteé Lauder Collection, New York; and Aïshti Foundation, Beirut. The AGO acquired its first work by the artist in 2020, a painting titled The Long Way Home, 2014-15. It was generously gifted by Monita and Raymond Wong in memory of their son.
More Info: ago.ca @AGOToronto  @AGOToronto