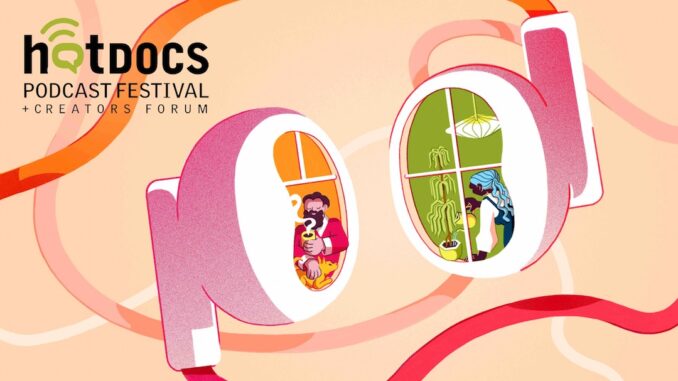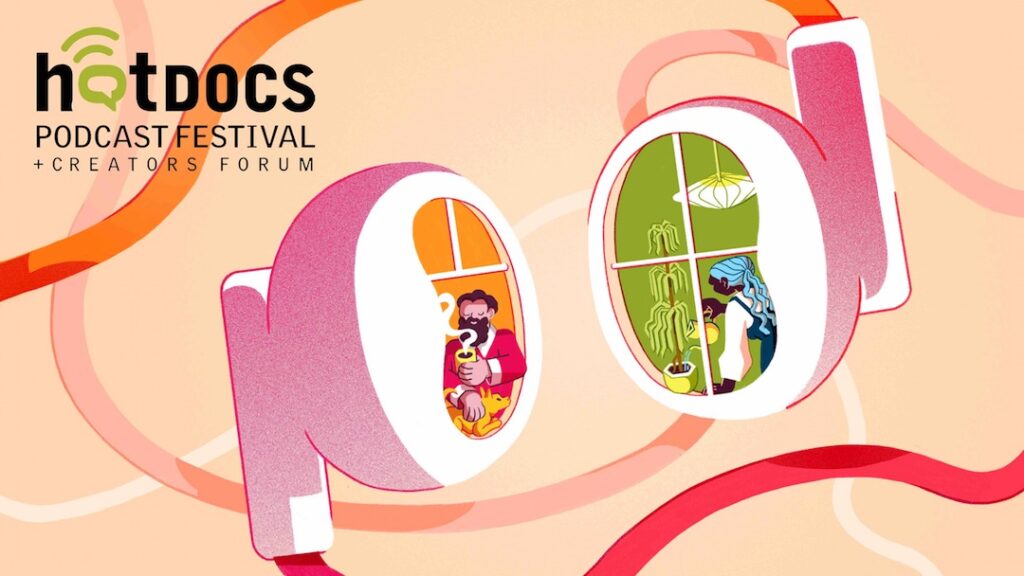 Where: Virtual Festival
When: January 25 to 28, 2022
Cost: Single tickets for headlining events are free for Hot Docs Members, Hot Docs at Home Subscribers, and Festival passholders, and are $9.99 for non-members/passholders. All Creators Forum sessions are accessible with a Podcast Festival pass only. Festival passes are $94 ($84 for Hot Docs Members). Passes also grant extended streaming access to all event recordings until February 28. All events are able to stream worldwide. Tickets are available for purchase at hotdocs.ca.
Details: Hot Docs Podcast Festival – one of North America's premier podcasting events – will return in January 2022 for a sixth year showcasing leading storytellers and creators working on the new frontier of audio storytelling. In light of the recent rise in COVID-19 cases and changes in public health regulations, the Festival will once again shift to an all-virtual format to ensure the health and safety of audiences and guests.
Joining previously announced headliners including a CBC Opening Night Storytelling Showcase hosted by The Secret Life of Canada and previewing a new podcast from Anna Maria Tremonti; bestselling Big Short author Michael Lewis in conversation with Ira Glass; and a sneak peak of award-winning Anishinaabe journalist and writer  Ryan McMahon's new television adaptation of his Canadaland series, Thunder Bay. The Festival is also thrilled to welcome one of the most popular and innovative podcasts in the medium's history – NPR's Invisibilia – in conversation with Saidu Tejan-Thomas and Bethel Habte of Gimlet's Resistance (a New York Times Best Podcast of 2021); and a live edition of the irreverent pop culture podcast Back Issue with guest Kelefa Sanneh, a staff writer with The New Yorker. The Festival will close with an unmissable special event: Canadian treasure, comedian and satirist Samantha Bee will present a virtual live episode of her wildly popular podcast Full Release.
The Creators Forum again runs for three days of the Festival, with its most robust slate to date of hands-on skills building workshops, "Meet the Decision Maker" events with leading content executives and Masterclasses with creative luminaries. Some highlights of the industry programming this year include a career building session with Media Girlfriends, Garvia Bailey, Nan aba Duncan and Hannah Sung; a talk on crossing over into podcasting from other mediums with influential music video directors Director X and Taj Critchlow; and meet the decision-maker talks with CBC Podcasts and Amazon Music. On day three, Hot Docs turns over the Creators Forum to Acast, the world's leading independent podcast company supporting shows of all sizes. Events include an Indigenous creators panel sharing perspectives on the role of activism in audio, and a deep dive into fandom in the podcast-sphere with Ira Madison III from Crooked Media's Keep It!, Hannah Sung and CBC Pop Chat's Amil Niazi.

More Info: hotdocs.ca/festivals/podcast-festival