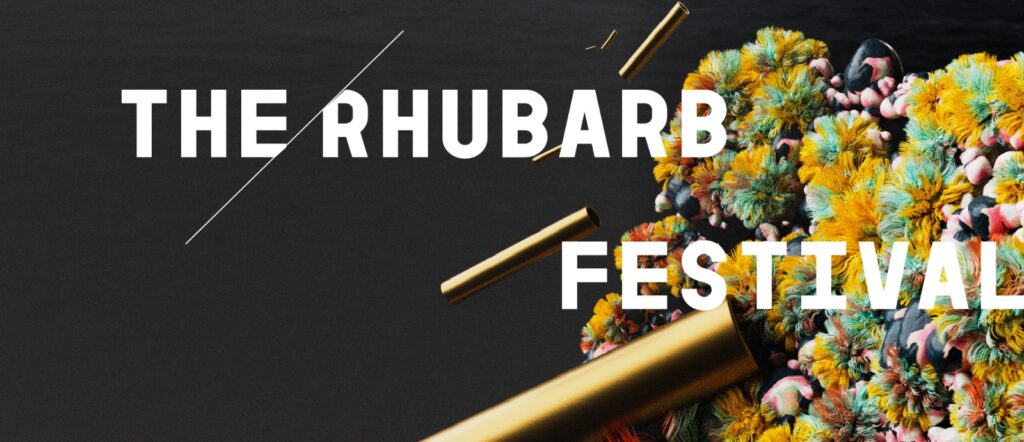 Where: Buddies in Bad Times Theatre, 12 Alexander Street
When: February 4-13, 2022
Cost: Advanced booking is required to visit the installation as well as all Rhubarb performances, but attendance is free. Book your spot at buddiesinbadtimes.com
Details: Marking a return to mainstage programming at Buddies, Canada's longest-running new works festival is back for its 43rd year this February. In a new one-week format, The Rhubarb Festival transforms Buddies into a hotbed of experimentation, exploring new possibilities in art-making and performance. This year's festival, curated by festival director Clayton Lee, sees artists respond to an installation by award-winning designer and architect Andrea Shin Ling. In her conceptual prompt to artists, she asks, "What does it mean after a year such as this, to regenerate one's practice? What have we left to deteriorate, and what do we use as fodder and fuel for new creation?"
After reimagining the festival as a performative publication last year, Clayton has brought on architect Andrea Shin Ling to create a living container for Rhubarb's 2022 iteration. Andrea's work explores how biological and digital processes can intersect in design,  and her recent project Design by Decay, Decay by Design won the STARTS prize for innovation at the nexus of Science, Technology, and the Arts in 2020. Her large-scale Rhubarb installation, Calculus of an infinite rot, part 1, follows the path of this work, and experiments with designed decay in organic objects, complicating ideas around decay and regeneration as paired processes in nature.
This year's festival is intentionally smaller—with no repeat performances—in an effort to provide more robust support to artists, and allow for the projects to be in ongoing conversation with one another. The new structure invites audiences to consider the accumulation of performances over the festival, rather than one night, echoing Ling's dynamic installation.
The festival's 2022 programming includes work by generational duo Lara Kramer and Ruby Caldwell Kramer, an impromptu sonic performance by New York-based Jesús Hilario-Reyes, a performance lecture by Sarah Garton Stanley, a multimedia concert by Stanford Cheung, and more. Full schedule and artist details are available on the website.
More info: buddiesinbadtimes.com @buddiesto  @buddiesto