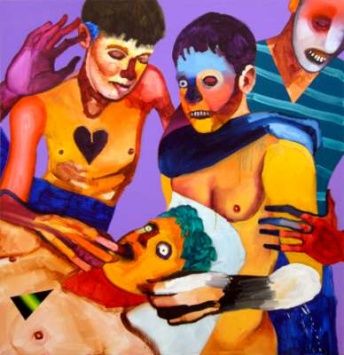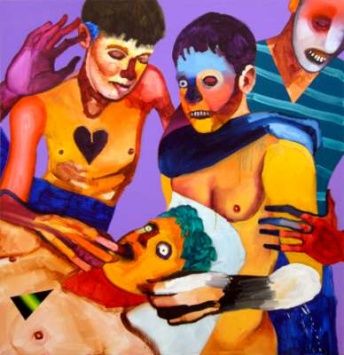 The RBC Canadian Painting Competition helps discover and support new Canadian artists in the early stages of their careers, as part of RBC's ongoing commitment to the arts. In celebration of the 15th anniversary of this Competition, RBC will award $115,000 in total prize money.
The National Winner and two Honourable Mentions will each receive a purchase prize of $25,000 and $15,000 respectively and these works will become part of the RBC corporate art collection. Additionally, the other 12 finalists will each be awarded $5,000 in recognition of the 15th anniversary.
The 2013 RBC Canadian Painting Competition 15 finalists are:
Western Canada – Jessica Bell, Vancouver, BC; Colleen Heslin, Vancouver, BC; Brian Kokoska, Vancouver, BC; Rachelle Sawatsky, Delta, BC; Sean Weisgerber, Saskatoon, SK
Central Canada – Jennifer Carvalho, Guelph, ON; Colin Muir Dorward, Ottawa, ON; Scott Everingham, Toronto, ON; Laura Findlay, Guelph, ON; Neil Harrison, Toronto, ON
Eastern Canada – Brendan Flanagan, Montreal, QC; Adam Gunn, Halifax, NS; Nathaniel Hurtubise, Montreal, QC; Jessica Mensch, Brooklyn, NY (formerly of Montreal, QC); Aaron Weldon, Halifax NS
The winner and honourable mentions will be announced by RBC President and CEO Gord Nixon at a gala at the National Gallery of Canada in Ottawa on October 2, 2013. Shayne Koyczan, poet laureate from the Vancouver 2010 Olympic Winter Games, will perform an original poem at the event.
The paintings of the 15 finalists will be on exhibit at the National Gallery from October 1 to 13, 2013, and at Art Toronto from October 24 to 28, 2013. All finalists are featured at www.rbc.com/paintingcompetition