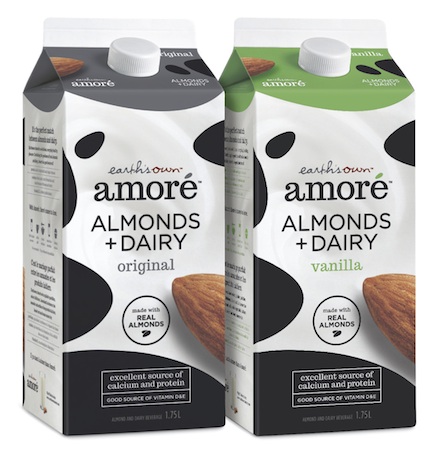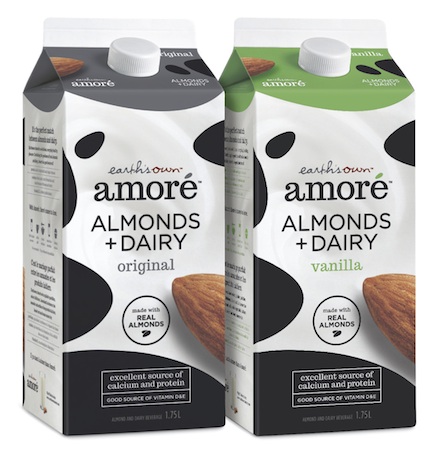 What: Fall in love with dairy all over again. For the first time, the benefits of almonds and dairy are combined in one beverage. Amoré Almonds + Dairy is the latest beverage innovation from Earth's Own. It combines the goodness of real dairy with the creamy nutty taste of real roasted almonds.
About: Two thirds of Canadians are not getting the minimum two servings of milk that are recommended each day. Amoré Almonds + Dairy gives them a new way to enjoy milk and to meet Health Canada's guidelines. Dairy promotes strong healthy bones and almonds help maintain heart health, together they provide even better nutritional goodness.
Bonus: An excellent source of calcium, protein, Vitamin D, Vitamin B12 and riboflavin. In fact, Amoré contains 50% more calcium per serving than milk.
Comes in two flavours, Original and Vanilla. They taste delicious on their own and are also the perfect match for smoothies, coffee, berries and cereal. As an everyday, healthy pleasure, the pairing options are truly endless.
Cost and Where: Amoré is available in 1.75L cartons for a suggested retail price of $5.29 and is available in the refrigerated dairy section at grocery retailers across the country. Use the 'Where to Buy' tab on Amore's facebook page at www.facebook.com for a location near you.