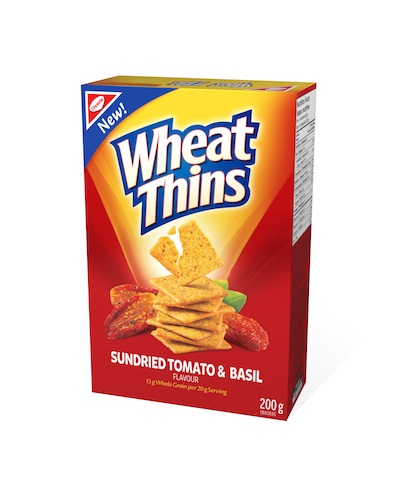 The snack you can eat instead of chips just got more flavourful. Wheat Thins has introduced two bold new flavours to tantalize your taste buds – Nacho Cheese and Sundried Tomato & Basil. Baked with that whole grain crunch we know and love, you can enjoy them alone or with our suggested toppings:
Nacho Cheese Wheat Thins
– Guacamole with a slice of jalapeno
– Sliced cooked sausages, sour cream and a slice of onion
– Pulled pork, bacon bits and chopped tomatoes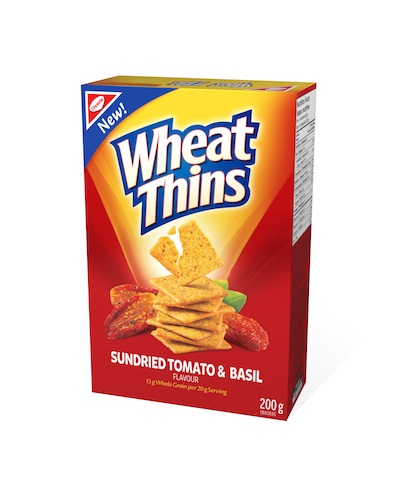 Sun Dried Tomato & Basil Wheat Thins
– Smoke salmon and cream cheese and a couple of capers
– Grilled Shrimp & goat cheese with a chopped leeks
– Sautéed mushroom & Olive paste
Wheat Thins are currently available in grocery stores across Canada for $2.99.