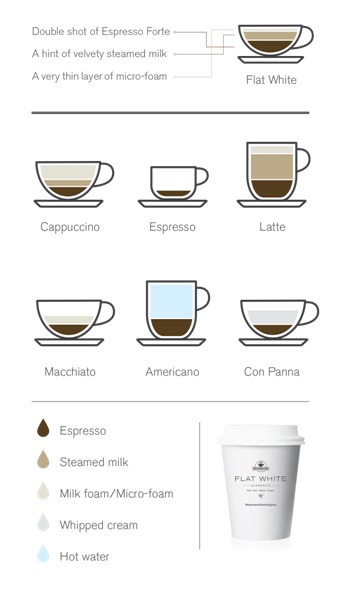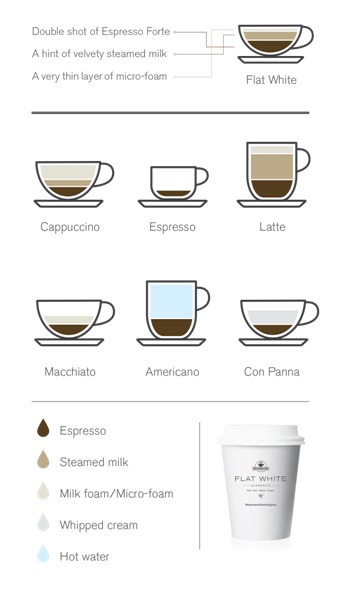 To celebrate National Coffee Day, Second Cup, Canada's specialty coffee retailer with more than 350 cafés across Canada, is sharing their delicious Flat White recipe so you can perfect your barista skills and make this trendy treat at home!
Second Cup is the first national specialty coffee retailer to add the international espresso sensation Flat White to its menu. Originating in Australia, the Flat White features a double shot of Second Cup signature Espresso Forte, a hint of indulgent steamed milk and a very thin layer of micro-foam. The result is a perfect blend of espresso and velvety steamed milk with a robust, intensely rich flavour and smooth consistency.
To perfect your barista skills and make your own at home, here is a recipe from Pat Russell, Senior Product Developer, Beverages, Second Cup.
Flat White
– Prepare a fresh double-shot of rich Second Cup Espresso Forte.
– Steam 6oz of milk to a velvety texture.
– Fold milk into espresso for a uniform consistency.
– Finish off with a very thin layer of micro-foam: Created by frothing your milk until there are very few bubbles left at the top of the froth. The result should be a micro-foam that is very creamy, glossy and velvety, and it provides a smooth taste and mouth feel.
Tips:
– To keep with a classic preparation of Flat White, ensure the proper ratio of espresso to milk by making the Flat White in only one size (8 oz or 250ml).
– We use 2% milk for an extra creamy Flat White. You can customize your Flat White by using the milk or milk alternative of your choice.
– Get creative and try finishing off your Flat White with some Latte art.
– We recommend using Second Cup Espresso Forte for best results and rich flavour.