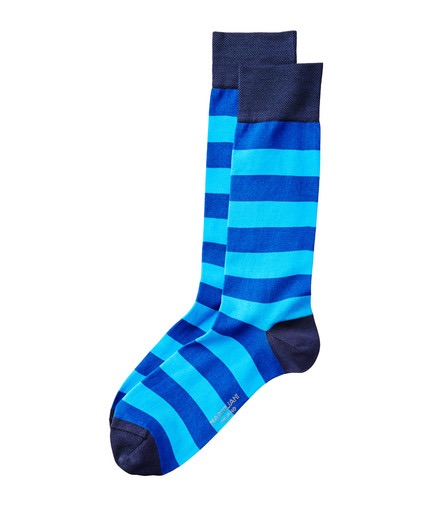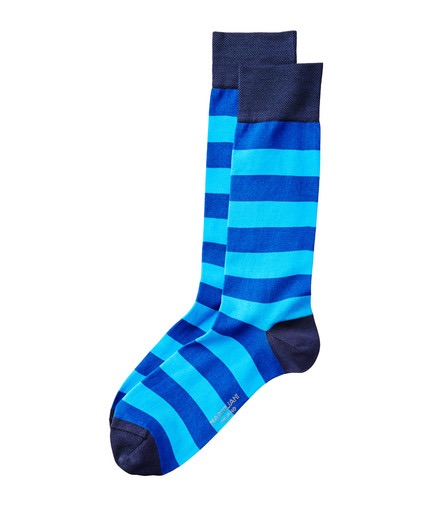 Did you know that one in eight Canadian men will be diagnosed with prostate cancer in their lifetime? For men the threat of prostate cancer is real and Prostate Cancer Canada has been leading the charge to eliminate the disease through research, advocacy, education, support and awareness.
Just in time for Father's Day, Harry Rosen has teamed up with Prostate Cancer Canada to call on men across the country to show their stripes and help Sock-It To Prostate Cancer.
Starting today (May 21), the retailer is featuring limited-edition, made-in-Italy, socks by Marcoliani. 100% of the proceeds of the sale of each pair will benefit the organization's research and awareness efforts in communities across Canada. The bold blue-on-blue striped socks are a nod to the cause. Blue is the signature colour of prostate cancer.
The Sock-It To Prostate Cancer sock retails for $35, and is available exclusively at all Harry Rosen stores as well as online at www.harryrosen.com (while supplies last). The socks will be promoted through a national advertising campaign, window displays, email marketing, in-store signage, and more. Customers will get their first look via the retailer's social media channels @HarryRosenInc.