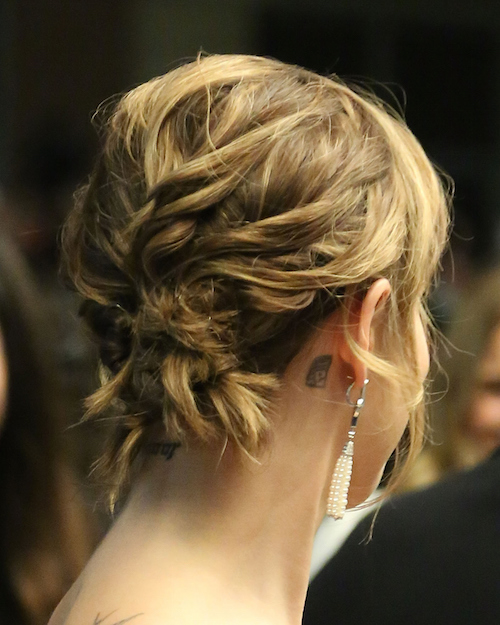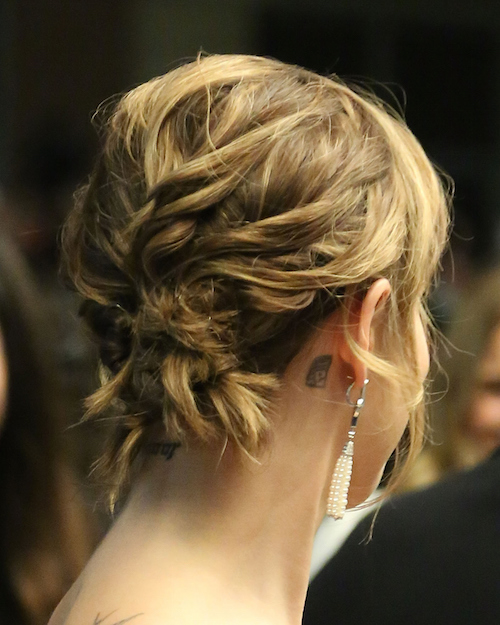 "For the premiere of "Black Mass," Dakota Johnson inspired and encouraged me to do my favourite thing – a textured updo! When I first saw the stunning Alexander McQueen dress she chose for the premiere my mind was overloaded with inspiration. We made the decision to do messy knots in the back and a side part with her fringe. I loved the finished look and so did she!" Mark Townsend
Dakota Johnson was pure elegance at the premiere of Black Mass. Dove Celebrity Stylist, Mark Townsend, shares 5 simple steps to recreate her textured updo.
Step 1: Start by applying a few drop of Dove Pure Care Dry Oil to damp hair from mid lengths to ends to seal the cuticle.
Step 2: Spray Dove Oxygen Moisture Root Lift Spray on roots and blow-dry with a round brush. When the hair is dry, take random sections of hair varying from 1 inch to 4 inches and wrap the hair in a figure 8 using the R Session Pro Tools Tidal Waver to create bends throughout the hair.
Step 3: Take Sally Hershberger 24K Texturizing Paste in hands and rake though hair to make it piecey and to give some hold to the hair.
Step 4: Take 2 to 4 inch sections of hair and twist back to create little knots at the nape of the neck, securing each one with 2 bobby pins in a "X" formation. I left the back quite messy because we like the juxtaposition with the smooth front.
Step 5: Leave some whispy pieces around the face if you wish and blow-dry the fringe to the side with a flat brush. Finish by very liberally spraying Dove Style+Care Extra Hold Hairspray all over the hair (to ensure the look lasts all night!).
For more info visit www.dove.ca and @Dove Canada