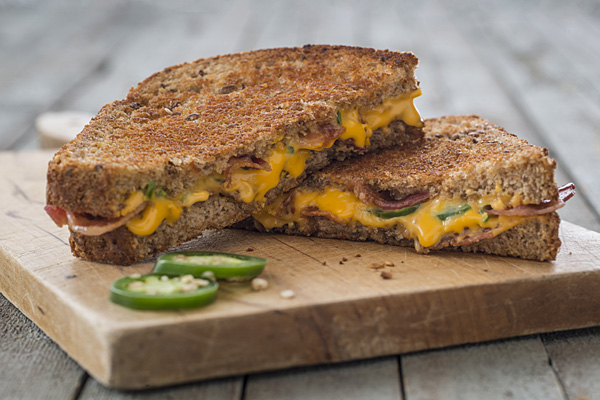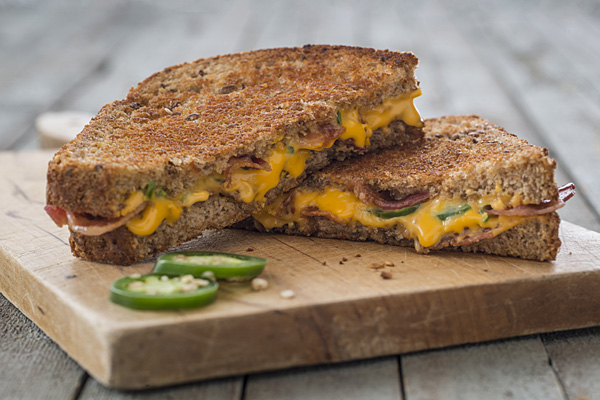 For National Grilled Cheese Day, April 12, Canadians weighed in on what it takes to make the perfect bite! Here is Canada's grilled cheese profile according to the recent Kraft Single Survey:
– Most Canadians prefer to make their grilled cheese pan fried (58%)
– Most Canadians use 2 slices of cheese in their grilled cheese sandwiches (53%)
– Most Canadians butter the outsides of the bread only (54%)
– 53% of Canadians don't dip their grilled cheese in any condiment, with more females being non-dippers than males (57% to 50%, respectively)
– On average, Canadians eat 3 grilled cheeses per month
– Canadians prefer white bread over whole wheat (32% vs 26%)
– 36% of Canadians are purists and don't like to add any other ingredients
– 54% of Canadians taught how to make a grilled cheese by parents
We've also found that grilled cheese is a key ingredient to a successful relationship! From a go-to first-date meal to a key attribute of a future partner, Canadians love for grilled cheese affects who they love as well.
– 41% of Canadians would prefer if their partner loved grilled cheese
– 70% of Canadians have prepared a grilled cheese for a significant other
– Females (74%) are more likely to prepared grilled cheese for significant other than males (66%)
– 22% of Canadians would go on a second date with someone who made them a grilled cheese
– 7% would be cheesed off!!
Finally, after thinking about grilled cheese for 5-7 minutes, Canadians across the country craved the ooey gooey melt – in some cities, the number of people craving it jumped 17%!
Did you know there are various flavours of Kraft Singles? Meet them all and find your perfect match at www.KraftCanada.com/MeetSingles.
For more info visit @KraftCanada