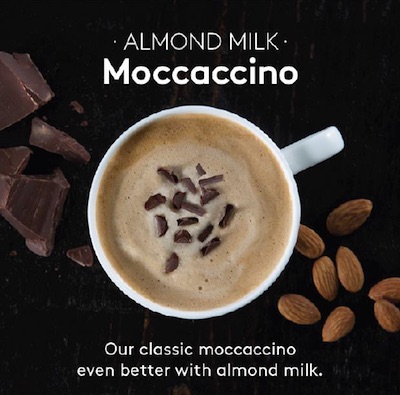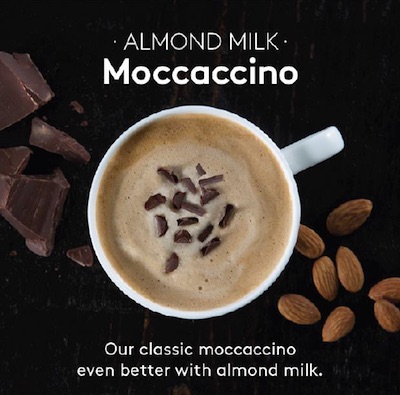 What: Now you can indulge in your post-holiday beverage without feeling guilty! Second Cup, the Canadian coffee chain most passionately committed to quality and innovation is ringing in the New Year with a delicious, lighter twist on a decadent classic customer favourite. The Almond Milk Moccaccino is permanently joining the line-up of Second to None Espresso-based beverages.
About: The best selling Second Cup Moccaccino is new and improved with the introduction of almond milk. The classic flavour pairing of almonds and chocolate are combined with Second Cup's Second to None Espresso Forte and finished with a creamy, chocolate syrup to produce a nutty, chocolaty and smooth espresso beverage.
Bonus: Almond milk has fewer calories than 2% milk, making the new Almond Milk Moccaccino the perfect, lighter alternative for those looking to keep their New Year's resolutions.
Cost: The Almond Milk Moccaccino, average price $4.50, is now available in Second Cup cafés across Canada.
For more info visit www.secondcup.com   @secondcup