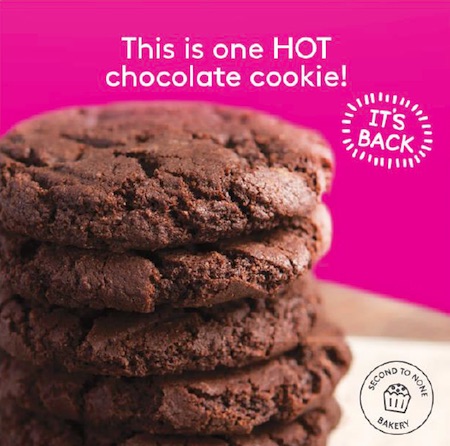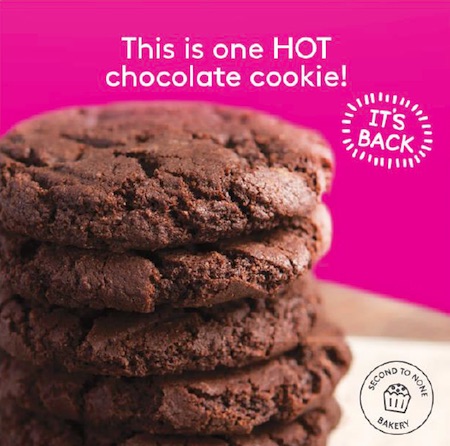 What: This winter, melt away your cold-weather blues and indulge in a decadent Hot Chocolate Cookie only available at Second Cup. The Canadian coffee chain most passionately committed to quality and innovation is bringing back the Hot Chocolate Cookie, made with Second Cup's top-rated signature Hot Chocolate.
About: 84% of the nearly 3,000 Canadians who tried the soft decadent treat agreed that Second Cup succeeded in creating Canada's BEST chocolate cookie! All of the company's Second to None baked goods are handcrafted locally from scratch using premium ingredients and delivered daily to Second Cup cafés to ensure the highest possible quality and freshness.
Bonus: What sets Second Cup Hot Chocolate apart from all others is the quality of the chocolate: real cocoa powder sourced from Latin America, Asia, West Africa and Singapore.
How Much: Available in most Second Cup cafés for an average price of $2.25. Don't miss your chance to try it, as it's only available until March 6, 2017. For more info visit www.SecondCup.com  @SecondCup