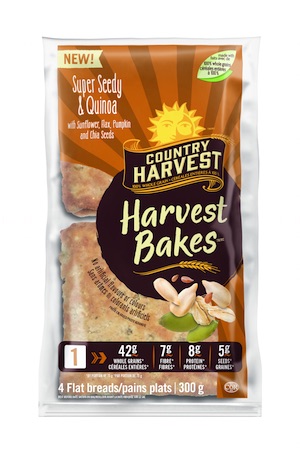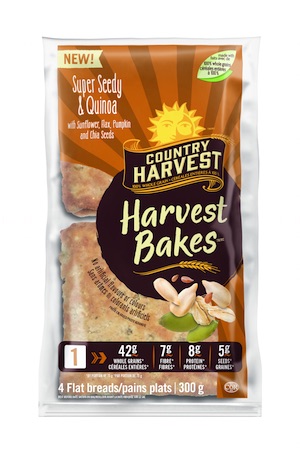 What: Snacks account for half of all eating occasions and Canadians value nutritious, portable snacks. To help, Country Harvest has introduced Harvest Bakes, a fresh anytime, anywhere snack. The delicious flatbreads are packed with real fruit and seeds that you can feel good about eating.
About: Choices include Blueberry with Flax Seeds & Rolled Oats; Canadian Apple & Cinnamon with Raisins; and Super Seedy & Quinoa with Sunflower, Flax, Pumpkin and Chia Seeds.
Bonus: With protein, fibre and a whole lot of whole grains, Harvest Bakes give you the nutrition and energy you need to own your day.
Where: Available at retailers across Canada for $2.99 to $4.49. For more info visit  countryharvest.com