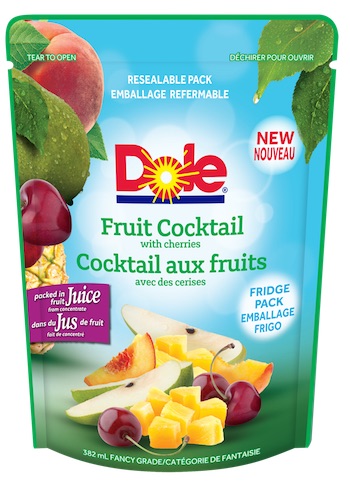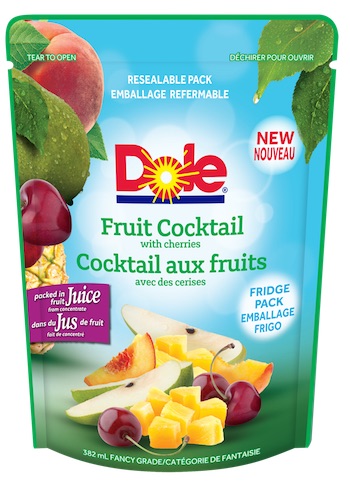 What: DOLE Resealable Fruit Pouches are a quick and easy way to enjoy great fresh tasting fruit. Use the same way you'd use canned or fresh fruit – on top of cereals, in desserts or on-the-go straight out of the pouch. Just tear to open, enjoy, reseal, repeat!
About: Choose from five delicious flavours packed in fruit juice.
– Fruit Cocktail with Cherries*
– Mandarin Oranges
– Sliced Peaches*
– Sliced Pears
– Tropical Gold Pineapple Chunks
*Fruit Cocktail with Cherries and Sliced Peaches are also available packed in water, for a no sugar added option.
Bonus: Now made in new resealable BPA free packs, there is no need to strain or transfer fruit to another container after opening. Dole Fruit Pouches can be stored in your fridge for chilled, ready-to-eat fruit, anytime.
Where: Available at most major grocery retailers nationwide for $2.99 (382mL pouch). For more info visit www.dolecanada.ca