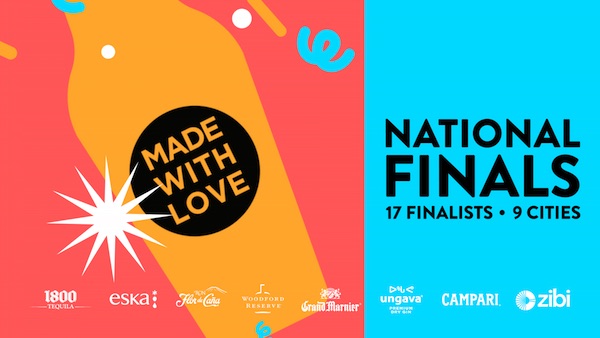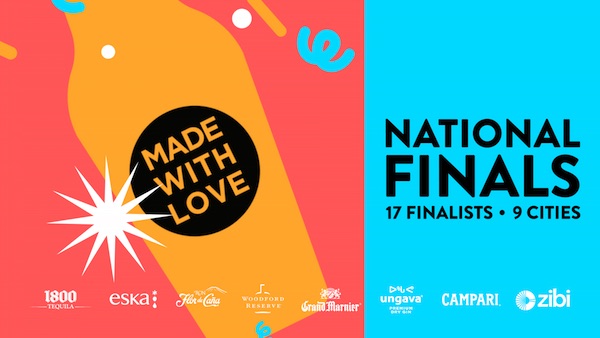 Where: Zibi, Albert Island, 6 Booth Street, Ottawa
When: April 30, 2018 from 6pm to 11pm
Cost: Tickets 55$ available online via www.enjoymadewithlove.com  
**Only 300 tickets available. All tickets include access to all the cocktails as well as delicious treats offered in collaboration with some great local restaurants.**
Details: The 2017-2018 tour of Made With Love, the most extravagant mixology competition in Canada, comes to its conclusion with the ultimate and most spectacular stage of the competition:  the National Finals! On April 30th, Ottawa will be hosting the final event, which will challenge the 17 finalists who achieved to carve out their place competing at the nine Regional Finals across the country this year!
For this final challenge, which brings together Canada's most passionate cocktail-makers, the event will take on the vibe and feel of a show inspired by music! The barchefs will have to create the best cocktail they can imagine by drawing upon a soundtrack of their choice.
Here Are The Finalists For The 2017-2018 Tour:
Quebec City
Judges' Choice: Marie-Alexe St-Cyr/ Le Sam – Bistro Évolutif
Public's Choice: Pier-Olivier Dumont/ Shaker Charlesbourg
Winnipeg
Judges' Choice: Justin Cyr/ Cornerstone Bar And Restaurant
Public's Choice: Adam Kowal/ Kingshead Pub Winnipeg
Edmonton
Judges' Choice: Tyler Gushaty/ Independent
Public's Choice: Leland Morrison/ The Black Pearl
Calgary
Judges' Choice: Ian storcer/ Proof
Public's Choice: Andrew Derksen/ Charbar
Vancouver
Judges' Choice: Chelsea Rose Schulte/ Cocktails & Canapés
Public's Choice: Dylan Williams/ Westin Bayshore
Halifax
Judges' Choice: Marika Bouchard/ Black Sheep Restaurant
Montreal
Judges' Choice: Antoine Vendette/ Barraca Rhumerie Montréal
Public's Choice: Isaac Bédard/ Crowd Bar & Flair
Ottawa
Judges' Choice: Eric Romolock/ Fauna Food + Bar
Public's Choice: Jason Frederick/ Common Eatery
Toronto
Judges' Choice: Axl Gonzalez/ Los Colibris
Public's Choice: Harrison Lee/ The Diplomat
More Info: www.enjoymadewithlove.com @_MadeWithLove_