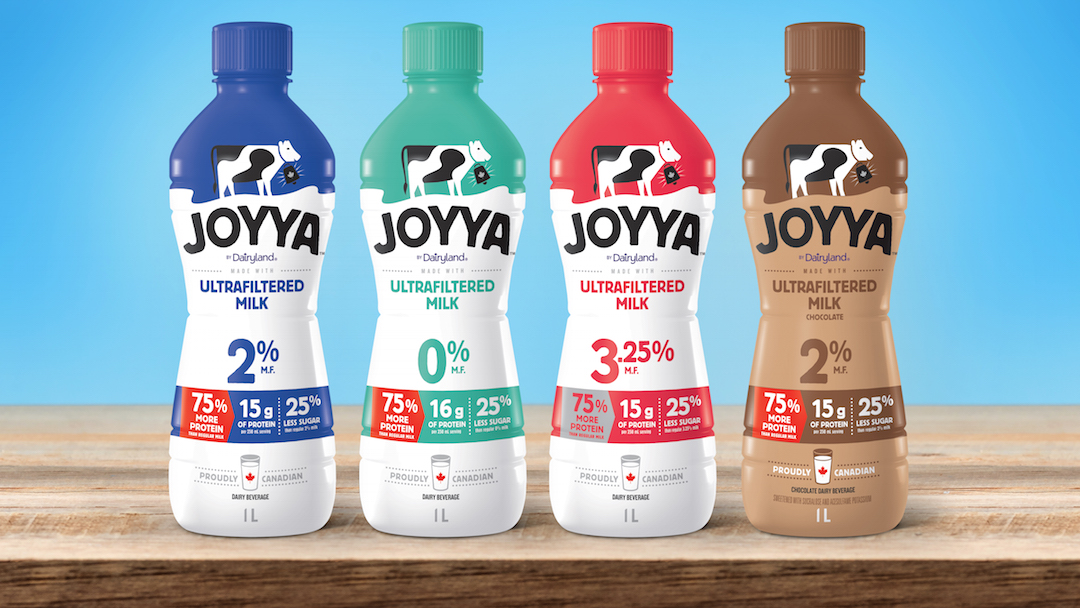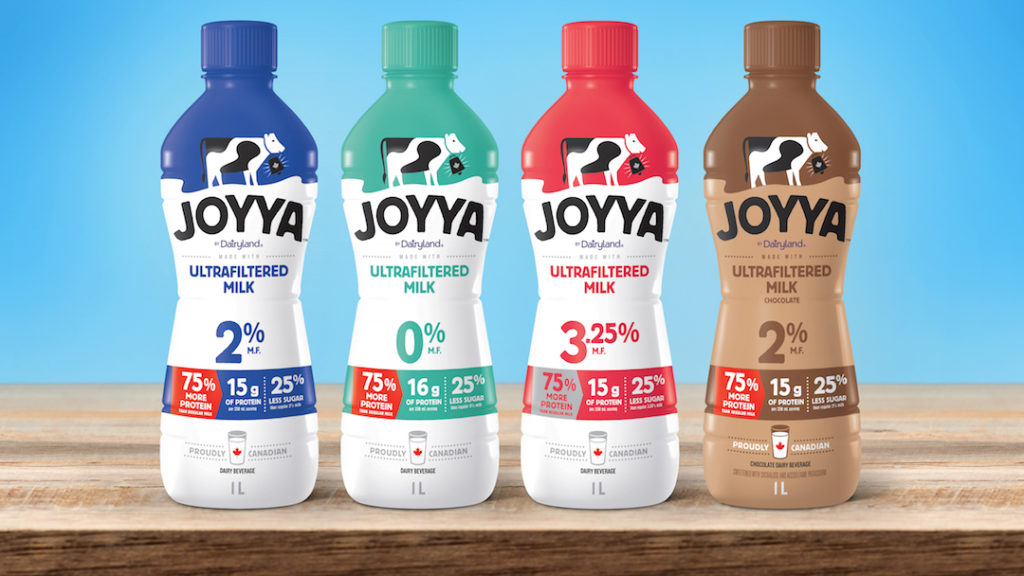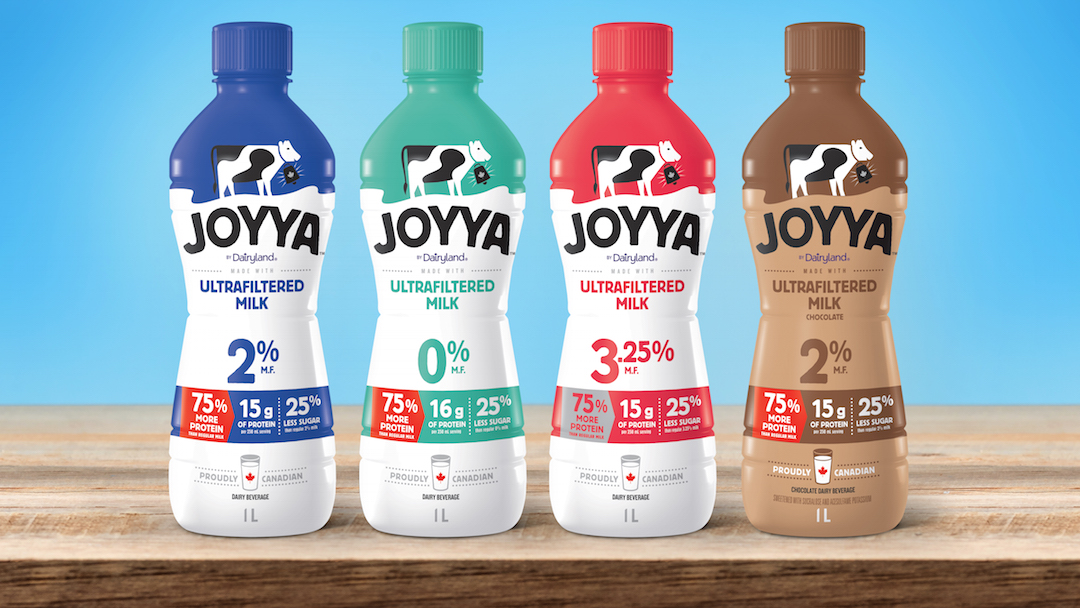 What: Exciting news is splashing into the milk aisle! Canada's dairy leader, Saputo Canada, has officially launched a new product innovation, JOYYA ultrafiltered milk. With 75% more protein and 25% less sugar, JOYYA is more than milk, it's ultra milk.
About: JOYYA is fresh Canadian milk that is passed through a series of specialized filters; this separates the milk components to concentrate the nutrients such as protein and calcium, while reducing the lactose (the naturally occurring sugar in milk). Contains no artificial flavours or colours and is hormone and additive free.
Bonus: JOYYA also offers extended freshness than regular milk. When unopened and refrigerated, it stays fresh for up to 120 days from the production date. Once opened, it is recommended that it be enjoyed within 14 days. Packaged in a special 1-litre PET ergonomic bottle for easy pouring, long lasting freshness and portability.
Where: Available in a 1-litre format in the following varieties – Skim Milk (0% M.F.), Partly Skimmed Milk (2% M.F.), Whole Milk (3.25% M.F.) and Chocolate Dairy beverage. The retail price is $3.99/1L unit and can be found at Canada's community grocers and independent specialty stores.
Milk Mania Fun Facts!!
To understand Canadians' milk consumption habits and preferences, Saputo commissioned a nation-wide survey with Maru/Blue.
-Despite the rise of milk-alternative trends and a very cluttered "dairy" aisle, the survey discovered Canadians are still fiercely dedicated to milk, revealing that 87% of Canadians still drink or cook with milk regularly and 40% consume it daily.
-43% of Canadians choose milk for its protein with 27% wishing milk had more protein
-The biggest reason for trying milk alternatives was curiosity but over a quarter of Canadians were seeking an added source of protein, even though most common plant-based milk alternatives have less than 3g of protein per 250ml serving
-While more than half of Canadians have tried milk alternatives in the last five years, 75% came back to regular milk
-Canadians are very loyal to dairy farmers, 91% of people surveyed want to purchase milk produce on Canadian farms
-Canadians love milk in many ways: half of milk drinkers enjoy it by the glass, 72% consume it with cereal and just over half add it to coffee or tea
For more info visit  #FeeltheJoyya @joyya.ca www.joyya.ca