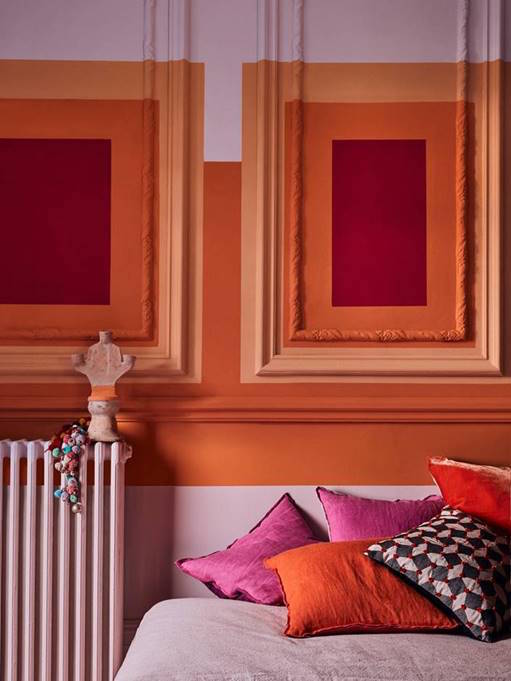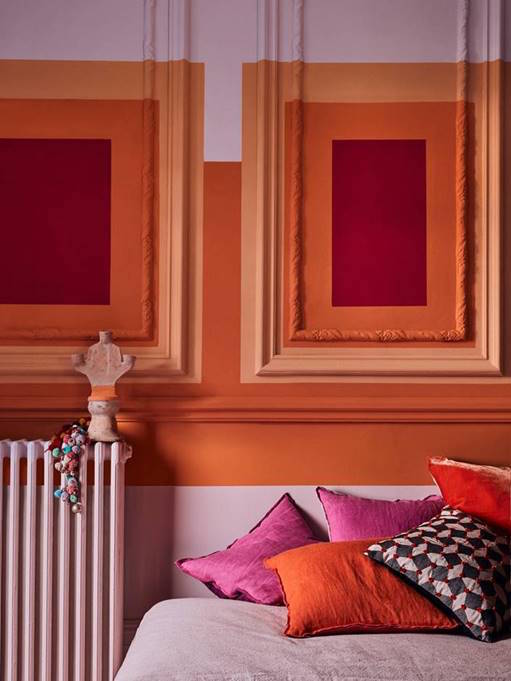 Pack a punch of colour and brighten up your living space this year with Chalk Paint® by Annie Sloan.
Considered to be one of the world's most respected experts in paint and colour, Annie created the Chalk Paint range three decades ago to answer the need she had for a versatile paint that would work beautifully on furniture without priming or sanding; that would be easy to use and quick to dry; and that could be used for a number of different paint techniques. Her Chalk Paint lineup features 36 shades that can be easily mixed to create any colour you desire, and with little to no black pigment, you can mix the brightest of shades.

With Pantone recently announcing their Colour Of The Year 2019 as "Living Coral", Annie helps us to recreate this bright and vivacious colour. She recommends using one part Chalk Paint in Emperor's Silk, a pure bright red, with three parts of Tilton, a mustard yellow. Use one of Annie's silicone MixMats to experiment with mixing the colours together in various ratios until you achieve your desired hue.
"Living Coral is a vibrant, almost neon coral, rare throughout the history of colour, because a shade this strong would have been expensive to make. To me, it conjures up the flavours of India and Morocco, of spices and sunsets," says Annie.
Chalk Paint is available online and in 50 countries around the world including Canada. Pricing starts at at $15 for a 120 ml pot and $44.95 for a 1 litre can. To find a location near you and for more info visit www.anniesloan.com
Image features Chalk Paint® by Annie Sloan. Wall Panels – A sunset-inspired palette of colours in Antoinette, Barcelona Orange, Emperor's Silk and and Antoinette and Barcelona Orange mix. Radiator – Antoinette. Table top and floorboards – Scandinavian Pink. Table legs – Honfleur. Daybed covered in Antoinette Linen Union.