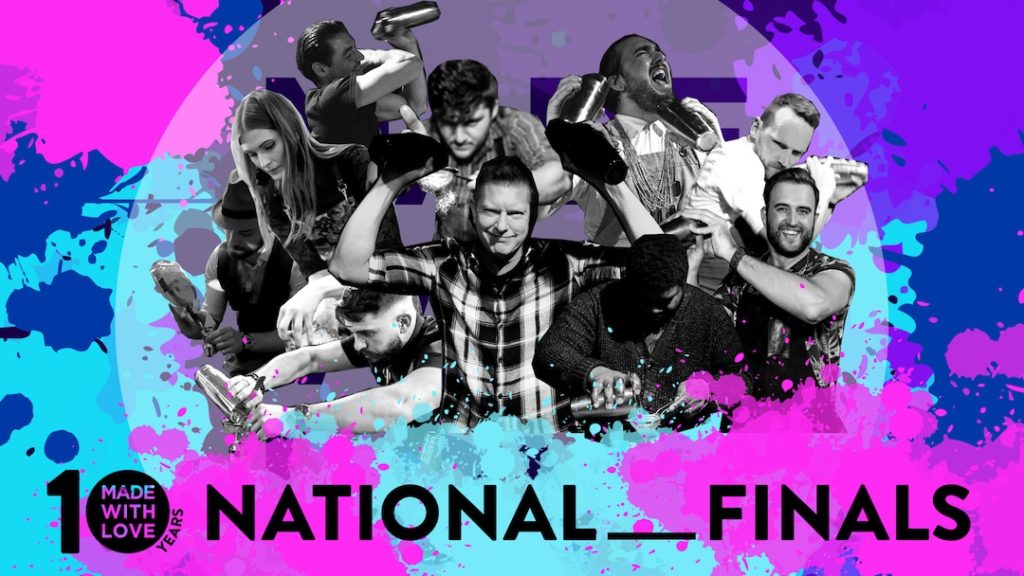 Where: The Halifax Club, 682 Hollis St, Halifax
When: May 13, 2019 @ 6pm
Cost: General Admission is $65 (+  Service + Processing Fees + HST). Discount Ticket for two events – Made with Love National Finals + Drink Atlantic cocktail festival – is $77.21 (+ Service + Processing Fees + HST). One ticket, two amazing cocktail-inspired events! Only 200 tickets available for this event. All tickets include access to all the cocktail creations, and a few hors d'oeuvres. Guests will also have the opportunity to vote for their favourite! To purchase visit www.facebook.com/enjoymadewithlove/ *19+ // Non-refundable*
Details: The 2018-2019 tour of Made with Love, the most extravagant mixology competition in Canada, comes to its end with the ultimate and most spectacular stage of the competition – the National Finals. Halifax will be hosting the final event at The Halifax Club where the 10 finalists who seduced the public and the judges during the 5 Regional Finals across the country this year will be challenged in order to win the coveted title of MWL's Best Bartender in Canada.
Every year, there is a unique challenge planned for the National Finals. This year will be no different. 
For this final challenge, which brings together Canada's most passionate cocktail-makers, the event will take form in a 6-course liquid dinner, where guests will have the chance to savor all 10 cocktail creations by experimenting a gastronomic dinner… in cocktails! 

The finalist bartenders will have to create the best cocktail they can imagine by drawing upon one of the 6 different courses usually found in a gastronomic dinner – Hors d'oeuvre, Soup, Crudo, Meat, Cheese, Dessert.
Following the path of a traditional gastronomic dinner, guests will move from room to room in order to taste and discover the 10 cocktail creations, starting with the Hors d'oeuvre and finishing with the dessert. Judges will also walk around the halls of the beautiful Halifax Club to live the same experience as the audience. The finalist with the most points will win the title of MWL's Best Bartender in Canada, along with the first choice on our affiliated trips.


Quebec City
Judges' Choice: Kevin Gaffney – Le Sam, Bistro Evolutif

Public's Choice: Luc Pouliot – TBC


Halifax
Judges' Choice: Thomas Yeo – TBC

Public's Choice: Andrew Keyes – Lot Six Bar & Restaurant


Montreal

Judges' Choice: Alexandre Lindsay – Bar le Jockey

Public's Choice: Jérémie Dussault – TBC


Ottawa
Judges' Choice: Quintana Taylor – Eldorado Taco

Public's Choice: Matt Azevedo –  ati Ottawa


Toronto

Judges' Choice: Mpilo Ferreira – Bar Sazerac
Public's Choice: Derick Dubblestyne – Antler


The Made with Love 2018-2019 finalists will give all they have this May 13 to win the coveted title of MWL's Best Bartender in Canada, and get to choose one of these 10 trips:

 2 trips to Italy with Campari
; 2 trips to Nicaragua with Flor de Cana
; 2 trips in New-Orleans with Sazerac; 
2 trips to Kentucky (USA) with Woodford Reserve
; 2 trips with Made with Love.
More Info:  www.facebook.com/enjoymadewithlove/ @madewithlove_ @_MadeWithLove_