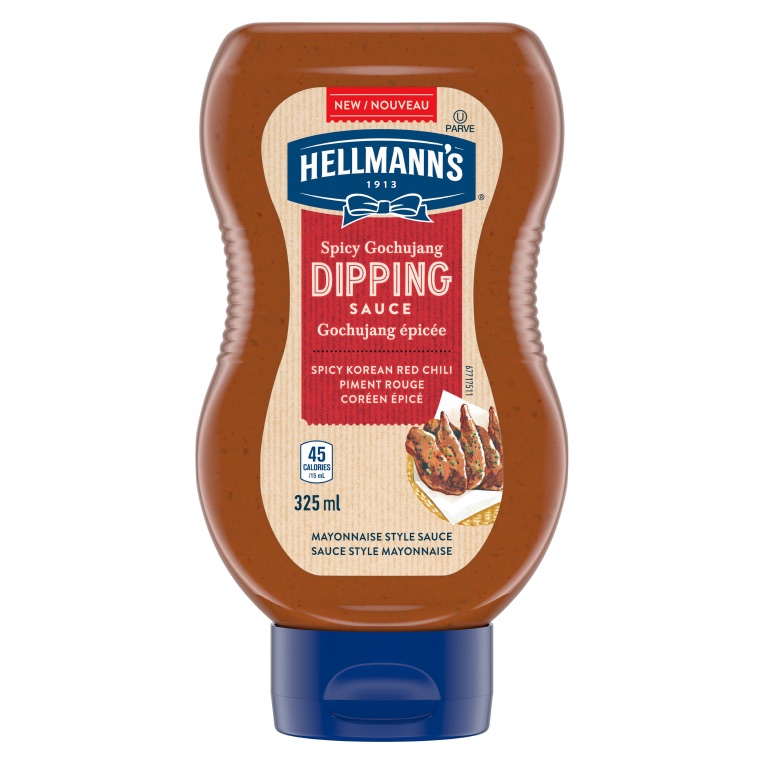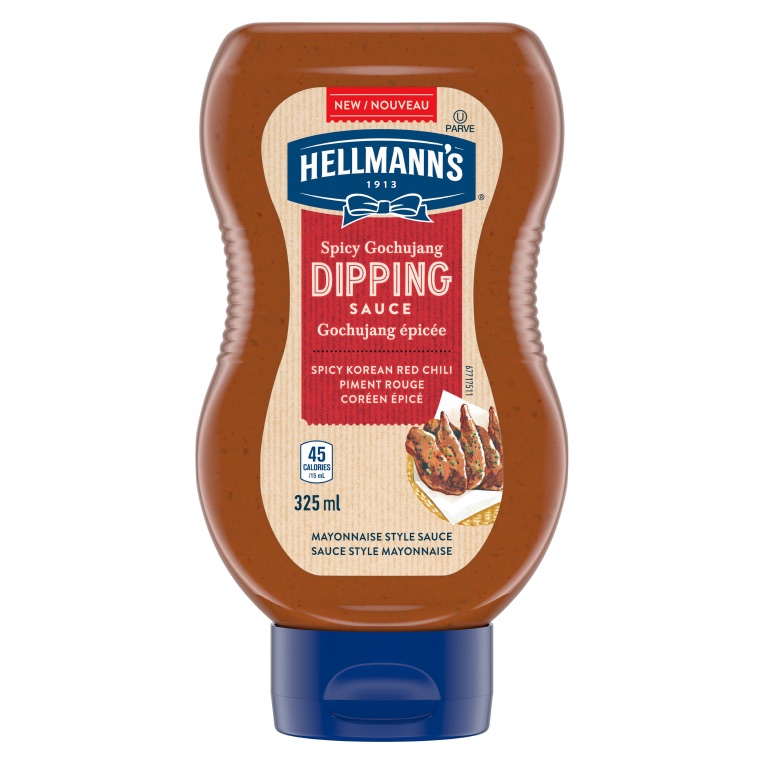 What: Hellmann's is introducing three new sauces for summer. Twists on classic condiments, these sauces offer new and exciting flavour inspirations to help you elevate your weekday meals and grilling experiences!
About: Hellmann's Classic Burger Sauce delivers a creamy and tangy taste combined with bits of pickle relish. Accented with subtle hints of garlic and paprika, this sauce not only elevates your burger, but brings flavor excitement to any dish.
Hellmann's Spicy Paprika Frites Sauce brings a hint of chili heat that's delicious for dipping fries and other sides.
Hellmann's Spicy Gochujang Dipping Sauce has a red Korean chili heat that's sweet with a bit of heat. Be bold and spice up your everyday meals from burgers, barbecued meats, cauliflower steaks, tofu and so much more.
Bonus: Packed in convenient 325ml squeeze bottles, they're a tasty sidekick for backyard barbecues, cottage weekends and neighbourhood cookouts.
Cost: The new Hellmann's sauces can be found throughout the summer at Loblaws, Metro, Sobeys, Save On Foods and Walmart locations, retailing for suggested retail price of $3.99

For more info visit www.hellmanns.ca  @HellmannsCanada  @HellmannsMayonnaise