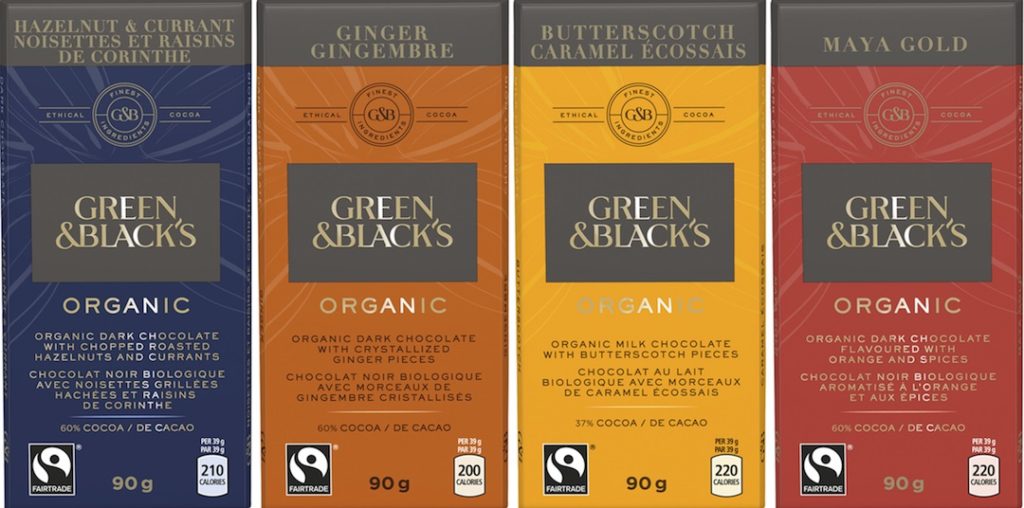 What: This holiday season, make sure to keep Green & Black's delicious collection of organic chocolate in mind for holiday cooking, gift giving and stocking stuffers!
About: The decadent chocolate lineup has something for every palate including unique flavours like the hazelnut and currant made with roasted hazelnuts, and butterscotch filled with rich notes of toffee. Imported from the UK and available in ten unique flavours, Green & Black's is the perfect treat for your loved ones.
Bonus: Spreading festive cheer with an updated look, the bars now feature a 'quality seal,' showcasing the company's commitment to only using the finest ingredients to create a superior tasting experience.
Cost: Available at natural health and organic food shops, independent specialty food stores and select major retailers for $4.69. For more info and recipe ideas visit www.greenandblacks.co.uk @greenandblacks @greenandblacks