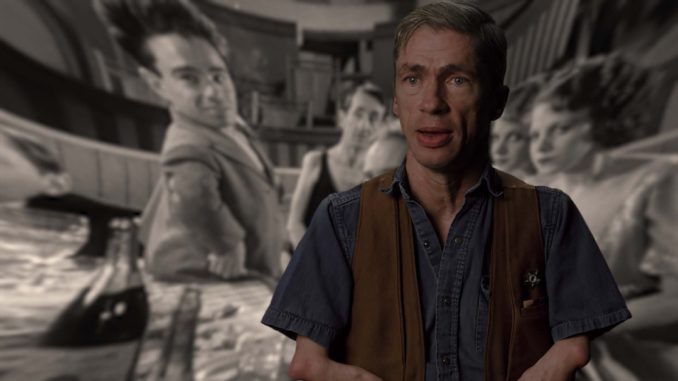 Where: Online screenings via JW Player
When: May 20-24, 2020
Cost: All screenings are free, with suggested donation. For tickets visit www.eventbrite.ca/o/reelabilities-film-festival-toronto
Details: ReelAbilities Film Festival has moved online for 2020. The festival will showcase Canadian and International shorts, features, and documentaries about Deaf and disability cultures and by filmmakers and actors with disabilities and/or who are Deaf.
The opening night online screening of Code of the Freaks on May 20, will be followed by a Q&A moderated by Dr. Angelo Murreda. Directed by Salome Chasnoff, Code of Freaks presents a radical reframing of the use of disabled characters in film, gathering hundreds of clips from over a century of Hollywood favourites – viewed with a fresh perspective by disability activists, artists and scholars.
The feature films cover a wide variety of topics and issues including: 25 Prospect Street, the incredible story of a movie palace that provides unprecedented opportunities for people with disabilities; The Witch Hunters, a film about ten-year-old Jovan who was born with partial cerebral palsy; and Seeing the Unseen, a documentary that looks into the lives of 17 Icelandic women who all have one thing in common – a diagnosis on the autistic spectrum.
ReelAbilities Film Festival will also include short films such as: Love Beyond Accessibility, where a documentarian focused on accessibility discovers their subject's romantic dilemmas; Boldly Go, about a young gay man who is hiding a secret about his body; A Provocation on Wheels, a dance film by Canadian artists Shay Erlich and Jenna Roy; Unquiet Hands, a student film depicting busy hands that voice a deeper emotional world that can often be difficult to articulate; and Tragically Deaf, where a film crew desperately tries to show how sad Paul's life is because he is Deaf (but it's really not that bad).
Previously announced highlights include: Kupenda, where three determined teenagers climb Mount Kilimanjaro to challenge their community's long-held stigma against disability; Sock Guys, a peek John's Crazy Socks, a business where people with intellectual disabilities work alongside their neurotypical colleagues; and From My Side of the Spectrum, the winner of the first ever Sandra Carpenter ReelAbilities Toronto Film Festival Student Film Award by 16 year old student filmmaker Aiden Lee.
ReelAbilities will also present events including: an Inclusive Content Creation workshop facilitated by the Accessibility Media Inc; a youth panel with Aiden Lee and members of the Holland-Bloorview Youth Council; and a panel about working with the CBC and how to pitch a project on May 24.
Note: All films will screen with open captioning
. Select films will screen with audio description as an option. 
All workshops, panels, and post-film discussions will feature live captioning and ASL
More Info: https://reelabilities.org/toronto  @ReelAbilitiesTO  @reelabilitiesto