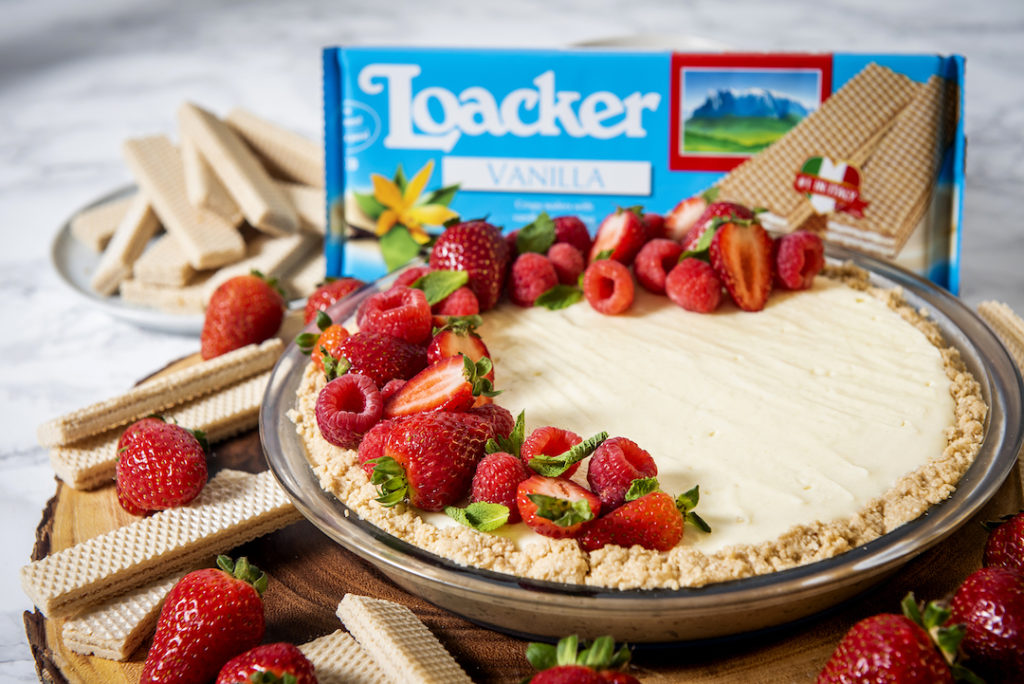 This summer Loacker, the Italian heritage brand that makes premium wafers with only pure simple ingredients, is encouraging Canadians to Choose Goodness and spend time with loved ones.
To Choose Goodness means finding moments to relax and unwind.  It means cooling down from the summer heat at a lake or in the shade of your own backyard. It means finding joy in the simple pleasures of life. It's about sharing kindness and savouring moments together. Canadians have spoken and nearly two-thirds (60%) aged 18-54 say that choosing goodness means spending time with family.
The Loacker Choose Goodness Survey, conducted by Angus Reid, found that, while Canadians are going about their daily lives and carefully practicing physical distancing, more than half (53%) of Canadians aged 18-54 say they Choose Goodness through family dinners, and a full one third (33%) Choose Goodness through baking together. The survey also found that the majority (83%) of Canadians prefer wafers made with pure ingredients, and two-thirds (64%) feel less guilty about eating or baking desserts that include pure ingredients.
To help Canadians Choose Goodness, Loacker has developed easy to prepare Iconic Canadian recipes using the pure ingredients found in Loacker wafers. Here is our top pick featuring Canada's favourite flavours, chocolate, vanilla and strawberries – in patriotic red and white – perfect for any Canada Day celebration!
White Chocolate Mousse Pie
Ingredients
1 ½ package Loacker Vanilla Wafers, crushed
¼ cup of unsalted butter, melted
3 ½ cups of white chocolate chips
1 ¼ cups 35% whipping cream
1 ¼ TSP unflavoured gelatin
½ cup cream cheese, softened
1 TSP vanilla extract
Raspberries and strawberries, to garnish
Directions: Lightly grease the base and sides of a 9-inch pie plate. In a large bowl, mix together the crushed wafers and melted butter. Press the crumbled mixture into the pie plate, and set aside in refrigerator while preparing the filling. In a small glass bowl, sprinkle gelatin over ¼ cup of the cream and let stand for 5 minutes. Prepare an ice bath by filling a large bowl, or your sink, with ice and cold water. In a small saucepan, combine cream cheese, white chocolate and gelatin mixture. Heat over medium-low heat for 6 minutes, stirring constantly, until smooth. Remove from heat and stir in vanilla. Pour into a large bowl and place over the ice bath. Stir until cooled. Whip remaining 1 cup of cream into soft peaks and then gently fold into the white chocolate mixture until just blended. Pour the mixture over the wafer crust base and spread out evenly. Chill for at least 4 hours before serving. Garnish with fresh berries.
Loacker can be found at major retailers and in select specialty food store across Canada including Loblaws, Fortinos, Sobeys and Walmart. Products retail approximately for $1.99 CAD to $4.99 CAD. For more info visit www.loacker.ca  @LoackerCanada #IchooseGoodness