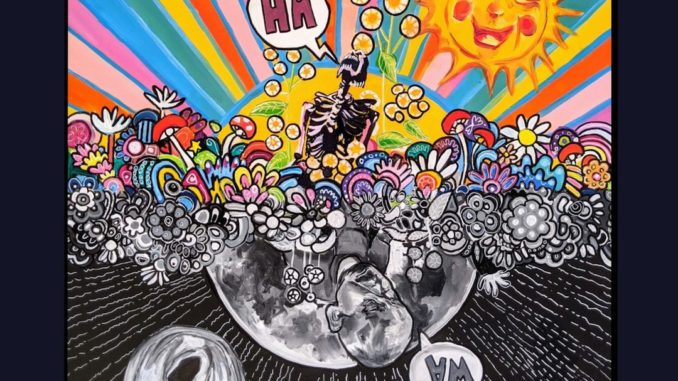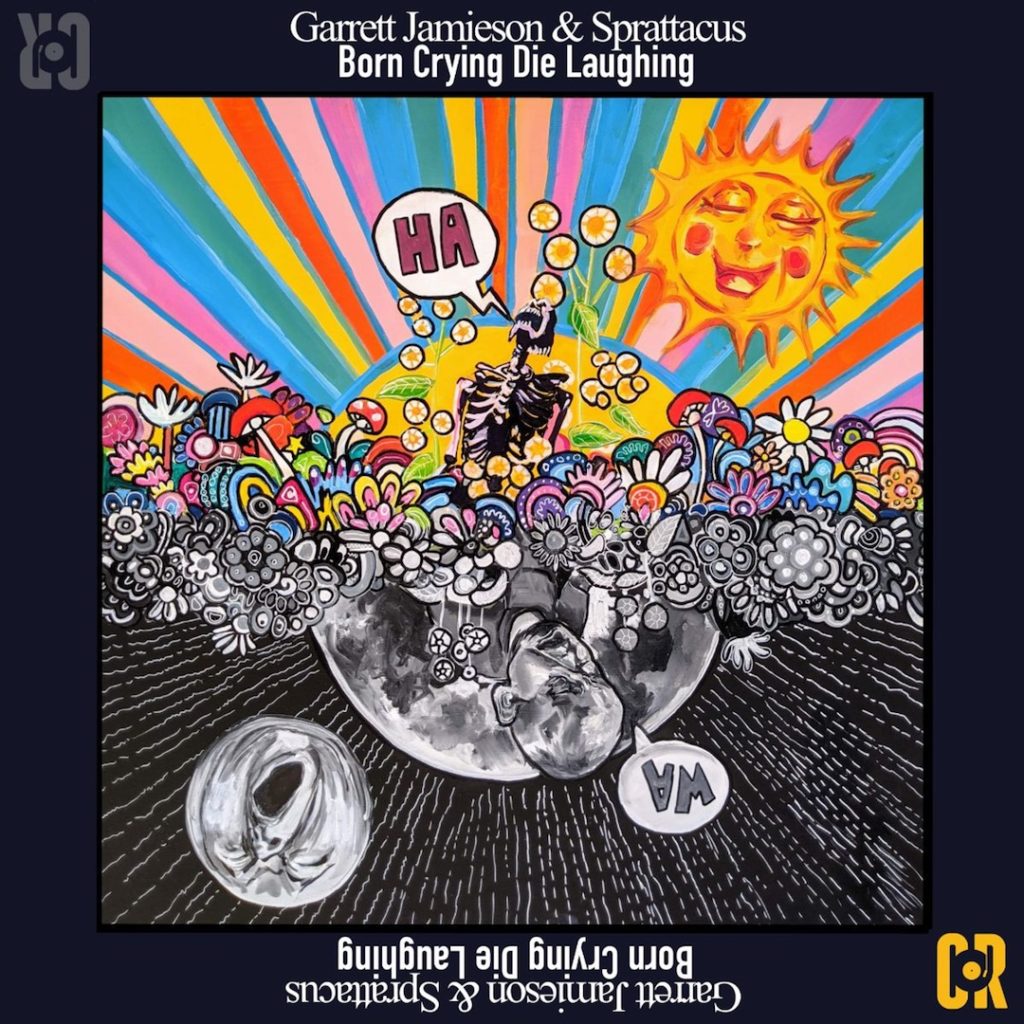 Where: Available on Spotify, Google Play, Apple Music & more
When: December 18, 2020
Details: Garrett Jamieson and Sprattacus, an experimental comedy collective, will release their sophomore album Born Crying Die Laughing on December 18 on Comedy Records.
Born Crying Die Laughing is a psychoactive lounge act inviting listeners to follow them merrily to hell and back. Garrett Jamieson and Sprattacus fuse dynamic musical genres such as jazz, metal, psych rock and classical with absurdist comedy through ideas, jokes and story telling. Throughout the album Garrett Jamieson uses his eccentric and interactive emcee style to contemplate life, death, exercise, paternal love, and haikus with break-neck rhythm changes, off-kilter one-liners, and playful misdirection.
Recorded in late 2019 at The Underground Cafe 420 in Toronto, Born Crying Die Laughing features performances by Garrett Jamieson, Ryan Spratt, Mike Murray, Jen Pos, Josh Park, Savic Panylyk, Justin See, and Jack Moves. Garrett Jamieson and Sprattacus released their debut album Superdrunkgnome in 2017, which was nominated for Best Comedy Album at the Canadian Comedy Awards.
Originally from Winnipeg, Garrett Jamieson has been a comedy professional for over a decade. He is one of the founding members of the award winning sketch troupe The BOOM, and the Juno Award winning metallic noise rock band KEN mode. His CBC Comedy web series That Guy was released in 2019, and he stars in the upcoming Heavy Metal Hitchhiker on BangerTV. Garrett has toured internationally and has performed at numerous comedy festivals both in stand up and sketch. He has appeared on Sirius XM, MTV Canada, MUCH, Comedy Network, and The Hard Times News.
Ryan Spratt has been performing in Toronto's diverse music scene as both an electric and double bassist for over 15 years. Performance highlights include concerts with jazz saxophonist Chris Potter, Silverthorn Symphonic Winds, Daft Punk Tribute and Chris Antonik. Recordings include funk/soul band Yuka, Michael Schatte, and Sprattacus will be releasing their debut album Good For Business in 2021.
Comedy Records is Canada's first record label dedicated to releasing stand up and sketch comedy albums. Established in Toronto in 2010, the label has produced several releases, which have reached the top of the iTunes Comedy and Google Play charts and been featured on Conan and Jimmy Kimmel Live.
More Info: www.comedyrecords.ca www.garrettjamieson.com  @GJPartyHugs @GJPartyHugs