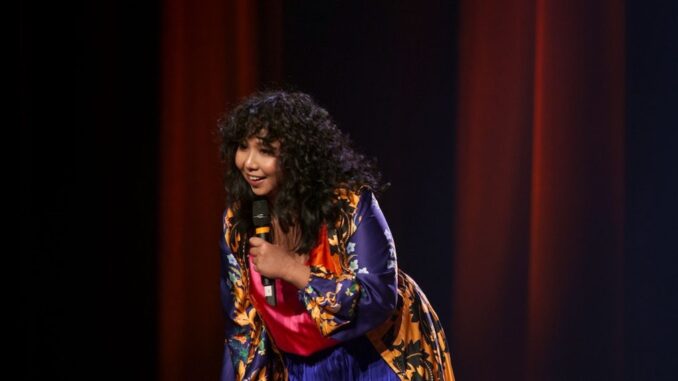 Where: youtube.com/vongshow
When: Tuesdays and Thursdays in May at 8pm ET
Cost: Free
Details: Vong Show, the official spokesperson for gay, super cute Asians presents Fresh Rice, a stand up comedy web series featuring emerging Asian comedians. The Fresh Rice web series will feature two Asian stand up comedians each week during the month of May, celebrating Asian Heritage Month.
Directed by Vong Show, the Fresh Rice showcases were filmed in Toronto at Glenn Gould Studio in January 2020. Fresh Rice web series will feature Anna Luo, Anto Chan, Josh Yang, Marie Sotto, Veronica Antipolo, Tim Wong, Nicholas Fernandes, and Gina Siva.
Vong Show is well known for creating the massively successful monthly showcases RICE and Fresh Rice, featuring Canada's finest Asian comedians, which ran in comedy clubs across Toronto.
Vong Show is a comedian, producer, and is the Founder of Comedy Cares, a non-profit organization partnering comedians and charities to raise funds for worthy causes. Vong has appeared on Canada's OutTV as part of an ensemble comedy special and MTV Logo Network's One Night Stand Up. Vong performed during the closing ceremonies of the inaugural North American Outgames and has appeared multiple times on Homo Night in Canada as part of Toronto's Pride festivities.
Fresh Rice Web Series:

Tuesday, May 4 – Anna Luo

Thursday, May 6 – Anto Chan

Tuesday, May 11 – Josh Yang

Thursday, May 13 – Marie Sotto

Tuesday, May 18 – Veronica Antipolo

Thursday, May 20 – Tim Wong

Tuesday, May 25 – Nicholas Fernandes

Thursday, May 27 – Gina Siva
 
Fresh Rice Trailer:

More Info: www.vongshow.com @VongShow  @vongshow