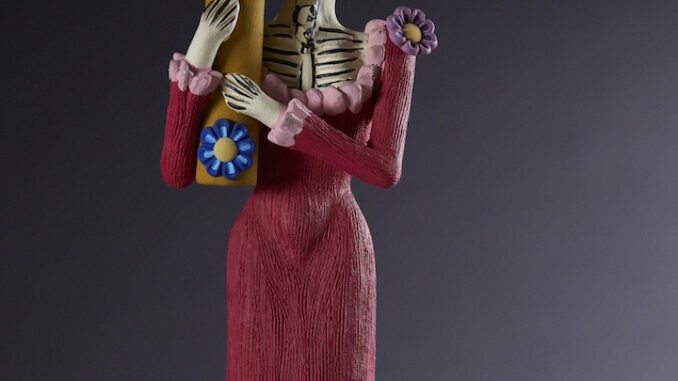 Where: Royal Ontario Museum, 100 Queen's Park
When: October 28, 2023 – April 7, 2024
Cost: All special exhibition tickets include general admission. Admission is time-ticketed so book your tickets online at www.rom.on.ca.
Details: Through artifacts, specimens, interactives, and immersive media experiences, discover amazing animal and plant adaptations for survival and learn how various cultures commemorate life. This multi-sensory exhibition embraces how death and life are interconnected through cultural and biological perspectives and how that can inspire meaningful reflection on grief, remembrance, and survival. The exhibition asks the big questions about death and life we're all destined to face: What is death? What will happen to my body? What will happen to my spirit? Do I have to die? How will my death affect others?
Highlights of the exhibition include:
-Hanging scroll from ROM's collections,  Judgement and Punishment in Hell, from the Qing Dynasty presenting a narrative scene depicting of  Yanluo Wang  (閻羅王), the King of Hell, and of an underworld official handing out decrees of punishment.
-An  oferenda  created by Chicago artists  Norma Rios Sierra to honour her  departed family and ancestors, that is highly ornamental and includes such immortal iconic  calaca figurines  (skull or skeleton figures). Such oferenda are often created as household memorials for the traditional Mexican celebration of Day of the Dead (Día de los Muertos).
-A  boat-shaped  fantasy coffin  for a Ghanaian fisherman honours the dead by burying them in a manner that symbolize the life about the individual who died. This nine-foot coffin, with rowers and oars, is also a symbol for the passage from this world into the afterlife.
-Model of a  tardigrade, a microscopic animal that has evolved to possess some clever tricks to evade death and survive in some of the harshest conditions imaginable on Earth.
-A  Mummified Cat  from ROM collections dating to the Roman Period. Mummified cats were used as votive offerings to the cat-headed goddess Bastet, a powerful and protective god.
Through cultural and biological perspectives, Death: Life's Greatest Mystery welcomes visitors of all ages to contemplate an inevitable experience. While the subject may be taboo or emotional for some guests, the exhibition is designed to encourage dialogue and thought in a safe, and comfortable environment. Through visiting, people will reflect on death as part of the cycle of life, and leave reflecting on life's most universal experience.
More Info: rom.on.ca  @romtoronto  @ROMtoronto