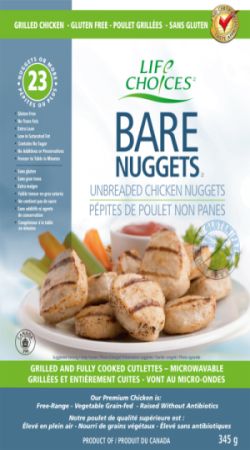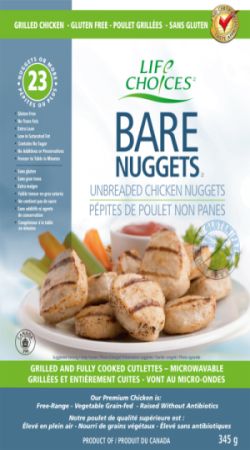 Are you looking for a quick nutritious snack or meal to feed your family tonight? Life Choices Natural Foods provides "convenient healthy organic foods that are easy-to-prepare for families, specifically children," explains president Matthew von Teichman. "We really want to focus on delivering healthier products that kids want to eat like pizza (mini pizza $7.99), chicken nuggets ($9.99) and macaroni & cheese ($2.99)."
And what makes Life Choices different from other similar brands? "There's no one else in the market that provides a clean meat bend; we focus on making sure that our products are without antibiotics, without hormones, without all the fillers, additives and chemicals that are typically found in processed products. In addition, all the products involved are made locally, grown locally and, therefore, not shipped across the country which is significant."
The company's number one best seller … their nitrate free hot dogs ($7.99). Here is a recipe from Life Choices that puts a different twist on the dog:
Rob the Hot-Dog Kebob
Ingredients
2 Life Choices All-Beef Hot Dogs
½ pineapple cut into 1-inch cube
1 cup of button mushrooms
1 cup of cherry tomatoes
1 red pepper cut into 1-inch cubes
1 zucchini, sliced
Olive oil for brushing
4 skewers
Directions
Preheat oven to 350 degrees F
Slice each hot dog into 6 pieces
Alternately thread 3 hot dog pieces, 2 pineapple cubes, 2 mushrooms, 2 cherry tomatoes and 2 sweet pepper cubes onto each of 4 skewers.
Burch with olive oil and place on indoor grill
Cook for 8 to 10 minutes, turning once, until vegetables are softened.
Life Choices products are available at Whole Foods and the natural food
section at Loblaws.