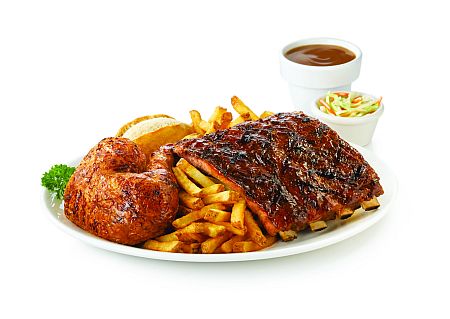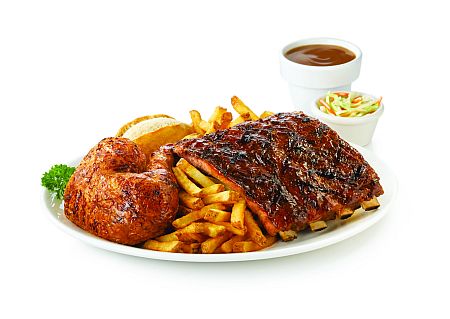 Family dinners are meant to be the moments of mealtime magic, love and laughter where new memories and traditions are created, cherished and remembered for years to come. Studies show that when families eat together more often, kids life skills also benefit including having a better chance of doing well in school, eating their vegetables and learning big words. Yet, as day-to-day life becomes increasingly busier, Canadian parents too often struggle with setting aside time to come together and celebrate being a family.
August is Family Fun Month and Swiss Chalet challenges Canadians to carve out time in their busy schedules and enjoy some family time at their favourite Swiss Chalet location. From crisp, refreshing salads and flavourful stir frys to famous rotisserie chicken dinners and smoky BBQ ribs – there are plenty of options that are all sure to leave you with a fresh impression of Swiss Chalet.
Starting July 27th, for four weeks, Swiss Chalet custom food trucks will travel to various locations around Canada to give away free samples of their signature fries and Chalet dipping sauce. With each sample, Canadians will receive a coupon giving them a chance at 15%, 25% or 100% off their next meal at Swiss Chalet.
Follow along on Facebook and Twitter (#SwissFreshTour) to find out when a Swiss Chalet fry truck will be at a location near you.  For more info and details on Swiss Chalet Summer Special offers, visit www.swisschalet.com.