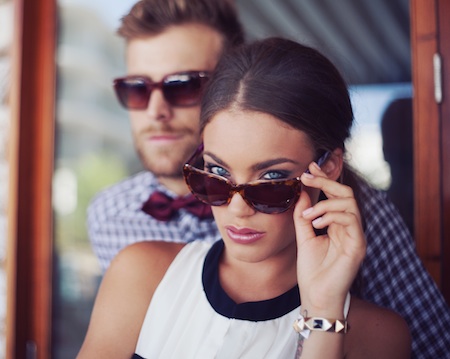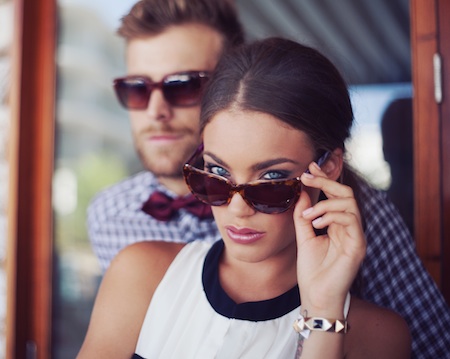 What: Looking for a design of sunglasses that's unique and as individual as you are? C J Blanx is a new innovative sunglasses brand that allows you to design and create your very own stylish pair of eyewear.
About: Growing up on the Sunshine Coast of Australia, founder Corey Connolly loved sunglasses as a fashion accessory but became tired of always seeing every other person wearing the same style and brand that he was sporting. Inspired by brands like Nike and Converse, who enable their customers to customize their own shoes, Corey thought it was time for sunglasses customers to be able to tailor-make their own eyewear.
C J Blanx offers 12 signature styles with eight acetate frames that are semi-vintage inspired. Two half rim metal frames and two aviator style frames are made out of nickel with over 160,000 variations. And there are between five and seven arm shapes to go with each frame, 40 colours to choose from and seven different lens shades.
Bonus: The brand features acetate frames and CR-39 lenses which are some of the strongest materials available. You also have the option to polarize and have your name written on the inside of the temples (arms).  Each pair is individually handmade and can take around four to six weeks to manufacture.
Pricing:  C J Blanx sunglasses retail between $287 and $307 with $5 from every sale being donated to a charity of the customer's choice. All orders include Free Shipping Worldwide.
Juicy Special: ** First 20 people get 15% discount now. Use JUICY15% code when ordering!!** Go to www.cjblanx.com to create and purchase your own pair of sunglasses.