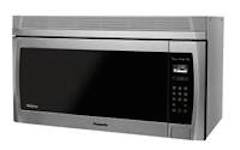 With the cooler weather upon us, people are heading indoors and spending more time in the heart of their homes – their kitchen. This leads many of us to evaluate the space we have and to consider making changes to it.
As a manufacturer of stylish and high-performing kitchen appliances, Panasonic is here to help. Your Next Kitchen is a new microsite developed by the company and industry experts that provides Canadians with the resources they need to create their best kitchen. It's a one-stop-shop for everything from design inspiration to expert advice and product facts, and is aimed at guiding consumers through their renovation journey.
Panasonic's suite of built-in kitchen appliances – an Induction Cooktop, Convection Oven and NEW state-of-the art Microwave – offers a sleek, stylish, and contemporary design coupled with luxury-level quality and precision cooking performance.
The Panasonic Induction Cooktop features a brushed stainless steel frame and advanced anti-slip design. When turned on, the cooktop's induction cooking zones and control panel glow a vibrant blue. A built-in infrared-sensor allows for precise temperature control, preventing overheating and delivering perfect cooking results every time. The KY-B84AX Induction Cooktop retails for approximately $2,999.
Panasonic's Built-in Convection Oven features a state-of-the art European twin fan system with an additional heating element, so hot air is continuously circulated to maintain a more consistent temperature resulting in faster, more even cooking. The at-home entertainer will love the cooktop's spacious 4.3 cubic feet interior. The HL-BD82S Built-in Convection Oven retails for approximately $3,299.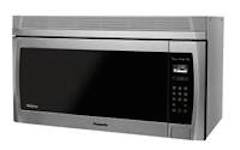 Panasonic's new line of built-in over-the-range Microwaves are sleek, fun-to-use and easy-to-clean. Available in stainless steel, white and black, the unit itself is full-sized (2.0 cu. ft.) to accommodate family meal preparation. The new NN-SE284 over-the-range Microwaves retail for approximately $649.99 – $899.99.
For more information visit www.Panasonic.ca