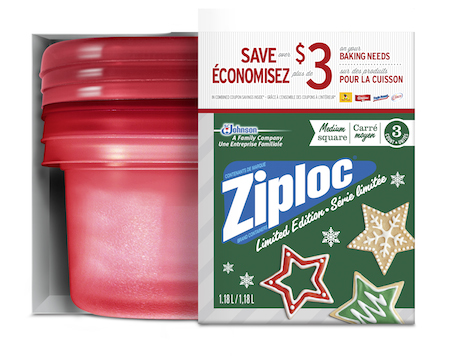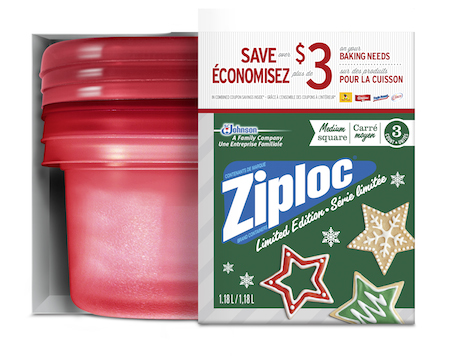 With the holiday season almost here, life can throw a lot at you. On a personal level, whether its countless hours spent shopping for that perfect gift, planning for the perfect dinner party or sorting through your holiday decorations, this time of year can leave anyone feeling a bit overwhelmed.
The new Ziploc® Brand Containers with One Press Seal makes controlling the holiday chaos even easier. These Holiday Collection containers (in red and green), available now for a limited time, are newly designed to be nested within each other when empty and stacked when full, eliminating cabinet frustration one container at a time.
Here are some added bonuses:
-Unique, smart snap seal to lock in freshness with one press
-Freezable, re-usable, microwavable and disposable
-Suitable for both food and non-food storage
-Available in various shapes and sizes
Starting at $4.89 at various retailers across Canada including Walmart, Sobeys, Loblaws Company Limited locations and Metro.