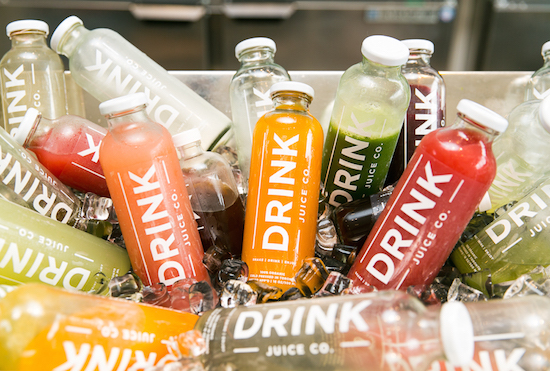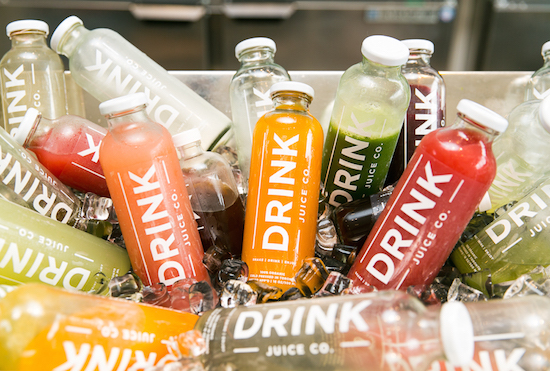 What: Drink Juice Co. is not your everyday juice bar. Not only does the venue offer nutrient rich cold-press juices but it is also a wellness and nutrition resource centre that facilitates cleanses and provides expert holistic medical advice.
About: Founded by friends Nadia, a certified holistic nutritionist from the Institute of Holistic Nutrition, and Sophia, the business-savvy partner, this energetic and entrepreneurial duo brings a vibrant, educated energy to cold-press juices. And with Nadia's comprehensive understanding of holistic nutrition, their juices deliver an array of health benefits, from boosting your immune system, burning fat, purifying blood or even improving hair, skin and nails! Nadia even offers personally customized cleanses, which she creates based on an individual's lifestyle and desired health outcomes.
Bonus: With over a dozen juices cold-pressed and bottled on site, they have fun flavours like, "Chia Later" (chia seeds, strawberry, mint and alkaline water), "You Spinach Me Right Round" for detoxing and cleansing (spinach, kale, cucumber, celery, lemon) and "Hot in the 6IX", a spicy juice with lemon, maple syrup, jalapeño, lime, cucumber – amongst many more!
Where: Drink Juice Co. is located at 463 Manor Rd in Leaside. Prices for 8oz juices/ hydrators range from $4.99 – $8.99, and for a 16oz range from $6.75 – $14.99. For more info visit www.drinkjuiceco.com