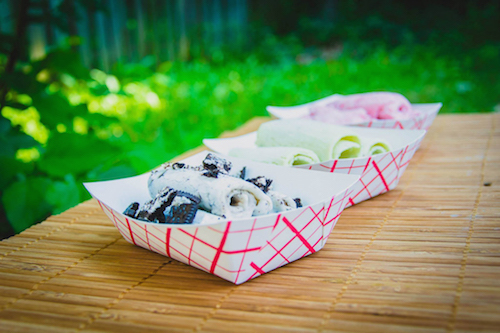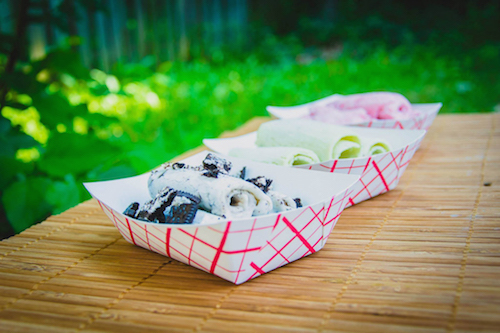 Where: HTO Park (339 Queens Quay West between Rees Street and Spadina Avenue)
When: May 28-29, June 18-19, July 1-3, July 30-Aug 1, Sept 3-5 & Oct 8-10 from 10am-6pm
Cost: Free admission
Details: Taking place over six weekends, this unique open-air market brings together a carefully curated mix of 50 top artisans, crafters, chefs and bakers. Browse and shop for finely crafted jewellery, unique works of art, delicious foods and artisanal gifts.
The Waterfront Artisan Market's vendors include: custom wood watches and sunglasses by G Fox & Co.; unique statement pieces from Laborde Jewellery; beautiful photography by Jennifer Allison Photography; greeting cards, pillows, prints and original watercolours from Blossom & SweetPea Critter Co.; artful ties, bow ties, pocket squares and scarves from VIVID and handmade clay and pottery pieces by Dundee Pottery.
Those who are looking to discover food will find more than 20 cook-on site food vendors over the course of the market. Indulge in freshly made colourful donuts from Miche Bakery; savour hot pastrami and corn beef sandwiches from Caplansky's Delicatessen; enjoy South American cuisine from La Fiesta; choose from an array of toppings from traditional caramelized onions and thick sour cream to creations like Asian-inspired kimchi pierogis at Loaded Pierogi; tempt your taste buds with sandwiches and salad boxes from Come and Get it; indulge in specialty frites from Jamie Kennedy's Kitchen, or cool down with lemonade, limeade, ices or slushies in incredible flavours using fruit and organic cane sugar from Augie's Ice Pops, all while shopping from local businesses at the Waterfront Artisan Market.
More Info:  www.waterfrontartisanmarket.com   @torontomarketco