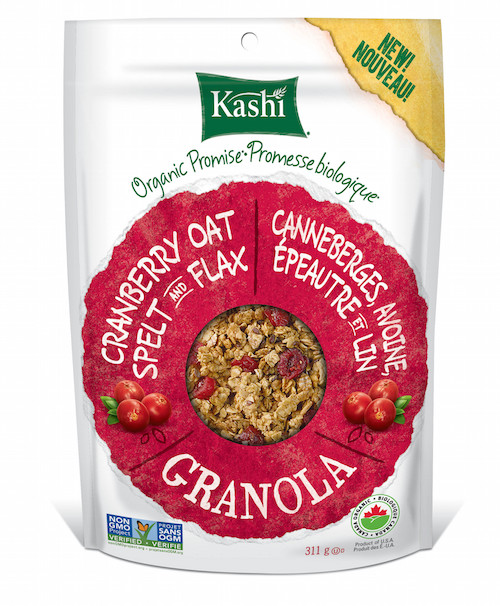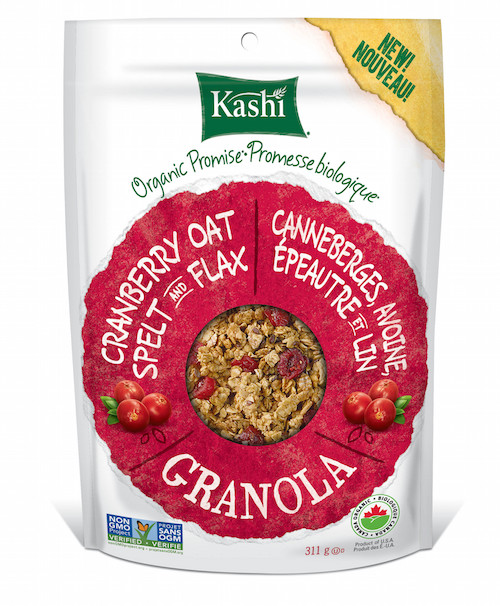 Canadians have spoken! They want to be more active and believe high quality plant-based foods are an essential ingredient to helping them do exactly that. In fact, the recent Kashi Canada Pulse of the Nation Survey found that 92% agree that incorporating plant-based foods and living an active lifestyle go together. Yet, four out of five adults admit that they long to live a more active lifestyle.
That's why Kashi, committed to helping Canadians fuel a plant-powered life in motion, is introducing new products full of progressive ingredients to its delicious range of plant-based cereals and snacks, along with a pledge that all of its products (cereals, crackers and bars) will be Non-GMO Project Verified by the end of 2016.
One of our favourite Kashi picks is the Cranberry Oat Spelt and Flax ($5.99) – a delicious marriage of whole grains, flax seeds and perfectly sweet cranberries. This granola makes the perfect snack wherever you are; eat it by itself on the go or mixed into your favourite yogurt or milk while at home.
Here are results of the more than 1,500 Canadians surveyed:
· 69% report feeling healthy when consuming grains, legumes, fruits and vegetables
· 54% feel a personal sense of satisfaction for having eaten real, plant-based foods
· 39% of Canadians feel energized when eating plant-based foods
· 33% feel more mentally alert and "ready for anything"
For more info visit www.kashi.ca  @Kashi_CA   www.facebook.com/canadakashi