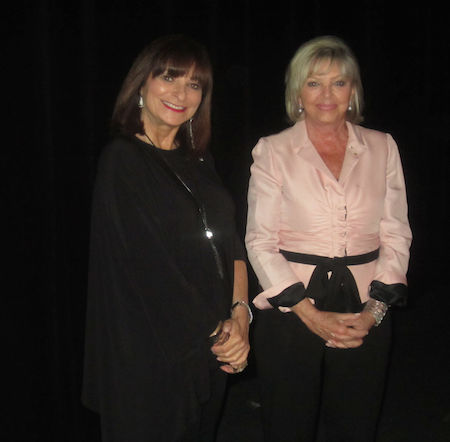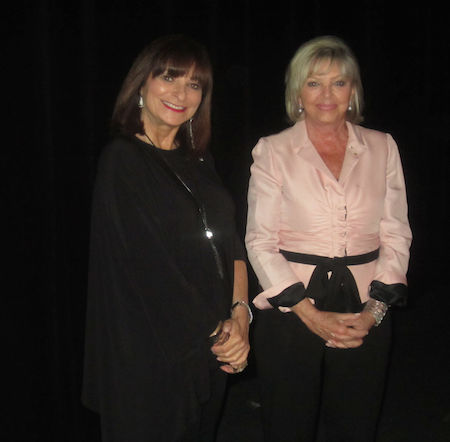 The 15th edition FMD16 edition wrapped up the week long festival (August 15-20) held in the heart of downtown Montreal Quartier Des Spectacles (Jeanne Meance/Ste Catherine). This year edition expanded to encompass two additions –  FMD Music and FMD Conferences.
FMD Conferences
The popular FMD Conferences highlighted a broad collection of speakers from the fashion industries with beauty brands like Lise Watier and Jeanne Beker of Fashion TV. Pioneers in fashion and iconic entrepreneurs, the two shared the stage at the Muse Art Contemporian (MAC). Stephane Leduc (Commissioner and MC of the FMD Conference) hosted a lively conversation in French and English with them. Both talked about their how children have kept them grounded throughout their busy careers.
It was a packed crowd of fashionistas for notable conference speaker Scott Schuman, owner of fashion blog The Satorialist. Scott's emergence in the fashion social media landscape came through his iconic book of the 2009 publication of The Sartorialist which features a collection of women's/men's fashion street photography. He has garnered a following of devout fans by providing inspiration for stylists, fashionistas and street fashion photographers.
Scott was dressed to impressed. Attired in a suit/shirt and tie, he shared his points of view of fashion and his influence in the fashion scene. His perspective is that the traditional men's suit and tire attire is  "not" boring and just needs a new vision. He also shared his thoughts of a recent photo shoot of a unisex transgender man into a woman – Yuen dress in a fishnet top and jeans. From its initial glance, the photo reflects the intimacy of women's mannerism that have yet to complete the transition stage.
FMD Fashion
RW&Co teamed up with PK Subban (the former Montreal Canadiens hockey player/personality) to launch its inaugural FW2016 Men's. The collection is inspired by PK vision of style, comfort and value #Subbanrwco. The event brought together PK siblings Jordan & Malcolm to model their FW2016 line which was Live cast to the web via Facebook/internet.
The primary stage, Passerelle Casino de Montréal, was the spot to be at the Quartier Des Spectacles. Fashion shows featured retailers from Alton Gray, Le Chateau, Ardene, Dynamite to La vie En Rose. Scene MAD served as secondary stage to showcase retailers such as ANNE MARQUIS + DOROTHÉE TESSIER-THOMAS (twin sisters duo); Lolitta Dandoy fashion blogger – Fashion is Everywhere.
To wrap it up, the FMD16 showcased a diverse perspective of fashions shows, conference, design and music to the public. Looking forward to next year's edition of FMD17! For more info visit 2016.festivalmodedesign.com/en   @festmodedesign