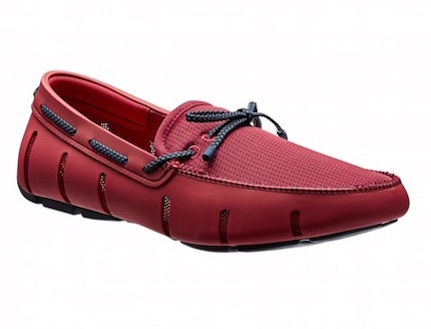 Founded in Oslo, Norway in 2006, SWIMS started off with the simple idea of transforming the galosh, a purely practical utility product to a classy and branded lifestyle item with a bold personality. Over the years, the Scandinavian brand loafer line has grown to serve the lifestyle of international urban travelers with a need for function, quality and design.
For the man who's an avid traveler, beachgoer, boating aficionado or simply enjoys the modern good life, SWIMS offers great loafer options in the deep red colourway for Valentine's Day. This lineup includes the Braided Lace Loafer in Deep Red/Navy, the Penny Loafer in Deep Red/Navy, and the Breeze Lace Loafer in Deep Red/Navy/White. Our top pick is: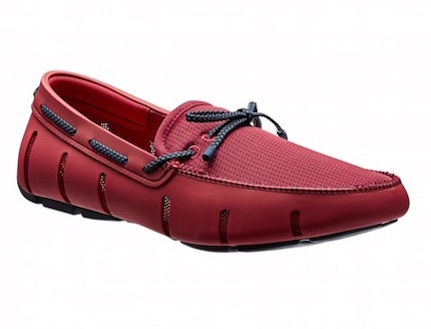 SWIMS Braided Lace-Up Loafers ($195)
SWIMS takes an innovative approach to the classic loafer by reinterpreting it in water-resistant nylon and rubber. The flexible, anti-slip design is complete with ventilation gills to ensure breathability and comfort. The perfect marriage of style and functionality, these casual shoes are a contemporary choice for wearing beach side or on boating excursions.
For more info or to purchase visit www.HarryRosen.com or www.SWIMS.com