Looking for perfect gift for all the special someone's in your life? Love is in the air and Province Apothecary, Toronto's favourite holistic and wellness brand, is here to get you and yours in the mood with a sensual offering of body oils, kits, incense, and lotions.
Sex Oil – $28 (120 ml) or $18 (60 ml)
The super-luxurious and hydrating blend of organic ingredients will help bring the sexy back to your sheets! Features a blend made from wildcrafted and certified-organic ingredients, without the addition of fragrance or chemicals. Can be used on every part of your body!
Parfum Botanique No. 30 – $46 (10 ml) or $5 (1 ml sample)
A rich and seductive scent to inspire courage and boldness, captivating the mind and awakening your inner drive. Hand blended organic essential oils in Organic Jojoba oil. Free of synthetic fragrances and chemicals, alcohol, parabens, phthalates and GMOs. Avoid this product during pregnancy.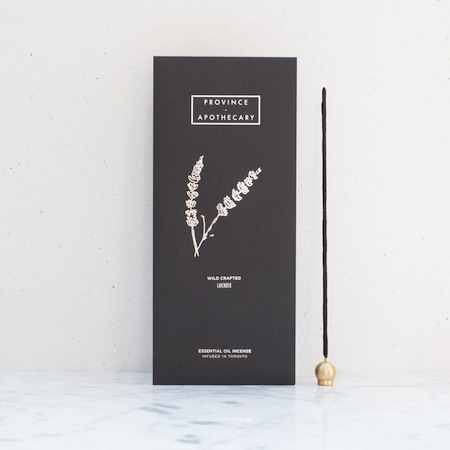 Lavender Essential Oil Incense – $16 (20 sticks)
Smells like a  fragrant lavender field in the middle of summer, lifting tension and instilling calm. Infused charcoal incense by hand with organic essential oils to bring you effortless aromatherapy for your everyday spaces. Features pure therapeutic essential oils, no nasty and toxic fragrance oils.
For more info visit and to purchase visit www.provinceapothecary.com @ProvApothecary