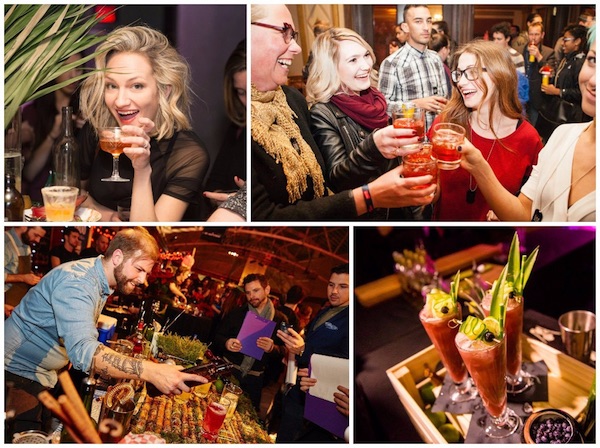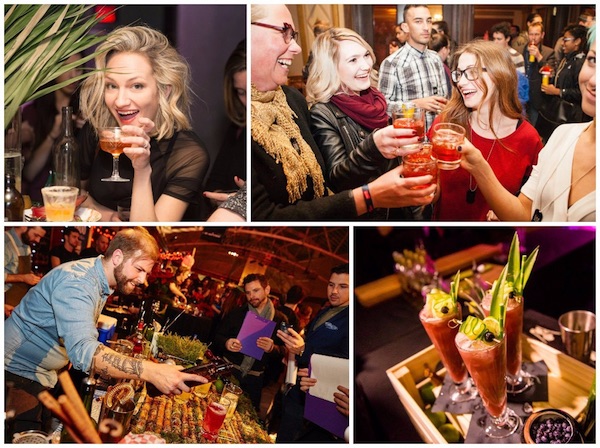 Where: The Fermenting Cellar, 28 Distillery Lane
When: March 26, 2018 @ 6pm – 11pm
Cost: 65$ – General admission; 75$ – At the door. On sale at all participating establishments and  www.enjoymadewithlove.com. Ticket prices include a complete tasting of all showcased cocktails, a selection of food-pairings, a Red Bull cocktail, and the privilege to vote for your favourite cocktail creation and favourite Barchef.
Details: Made With Love – the most extravagant mixology competition in Canada – is returning to Toronto for it's 9th edition. The city's Regional Finals will take place at the The Fermenting Cellar, and will undoubtedly impress cocktail lovers who are on the hunt for some out-of-this-world flavours. Join us for a spectacle offered by the industry, where the city's Barchefs will gather to highlight Toronto's cocktail culture.
The most talented Barchefs from the Toronto community are warming up to compete at Made with Love! These regional finalists will present exclusive cocktail recipes to impress a panel of renowned judges and our guests. Judges and attendees will face the challenging (and delicious!) task of tasting and evaluating their creations based on originality, creativity and flavour balance.
The Toronto Finalists are: Adam Karpowicz (Boutique Bar), Josh Mellet (Barchef), Matthieu Rajchman ( Skin+Bones), Michele Maffei (Noce), Chris Flink (Broadview Hotel), Marian Walsh (West End Social), Tyler Della-Nebbia (Dolly's Mojito Bar), Eric Carter (Born And Raised), Tony Da Silva (Broadview Hotel), Jillian Linton-Walsh (Two Black Sheep), Nathanial Jai (Lopan & Dailo), Shanelle Munjal (Toronto Drink Factory), Axl Gonzalez (Los Colibris), Harrison Lee (The Diplomat), Albert Chan (Neat), Michael Long (Door Fifty Five), Luis Martinez (Mayrik), Julia Klara (The Cloak Bar).
The two crowned winners of each category, Public's Choice and Judges' Choice, will represent Toronto at the National Finals taking place in Ottawa in May 2018. The finalists will try to win the coveted title of best Barchef in the country, and have a chance to win one of 11 trips to one of the Made With Love affiliated distilleries: 2 trips in Italy with Campari, 3 trips in Nicaragua with Flor de Cana, 2 trips in France with Grand Marnier, 2 trips in Kentucky with Woodford Reserve, 2 trips in Spain with Made With Love!
More Info: @_MadeWithLove_  www.enjoymadewithlove.com