What: Bio Sculpture has been leading nail care since 1988 bringing to the market the first soak-off Colour Gel Nail System which helps to strengthen and promote the growth of natural nails. The products are all vegan, animal cruelty free and "10 free" non toxic.
About: Bio Sculpture Colour Gel is a flexible gel that will enhance the natural nail thus not only giving the nail added strength and firmness but also No Chip Nail Colour that will last for weeks without lifting, chipping, fading or wearing way at the free edge. All Bio Sculpture Gels cure under a 9watt UV-A Lamp and soak-off in as little as 10-20 minutes or 5 minutes per layer.
Bonus: Bio Sculpture Gel has a collection of over 180 colours as well as new fashion-inspired collections twice a year so the choices are endless. Here are a few of our favourite picks: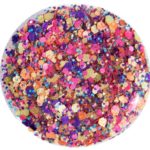 Colour Gel #204 Kaleidoscope
A kaleidoscope of different sized pink, violet, indigo, orange and lime hexagon-shaped fragments engulfed in glassy clear gel.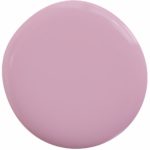 Colour Gel # 235 Love (More than a Feeling Collection)
An innocent, slightly saturated pastel-pink colour flourishing ultimate femininity.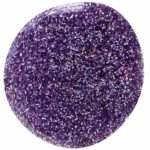 Colour Gel # 233 Flirty (More than a Feeling Collection)
Simple luminosity just doesn't cut it anymore. Experience the flirtation of sparkling violet – pantone colour of 2018 – glitter particles on the tips of your fingers.
For more info and to find a Bio Sculpture Salon near you visit www.biosculpturenails.com